When I first became a parent, I didn't realise I would then need to become a chef too. All the sudden, I had two new jobs as new mother and gourmet chef. If you're like me and are a bit uneasy about what to make to keep a well balanced and varied diet for your baby, this post is for you. Or perhaps you're super busy like me and need some quick, homemade answers to your baby's meals for busy weekdays, on the go and feel you don't have the time every night to put your chef skills to work.
We have teamed up with Béaba to test out their amazing Béaba Babycook® Neo and accessories. They have an amazing range to set you up for making the most delicious, easy homemade baby meals.
The Béaba Babycook® Neo:
A baby food steamer blender is the best thing for creating those delicious baby meals when you have a big family or busy and want to make some meals on the weekend in bulk for the week ahead. I even use it for the older kids and made a delicious one serving of Cantonese Rice for myself the other day too.
How does the Béaba Babycook® Neo work?
It has a small water tank, that has three fill levels. Using the instructions you can gauge which level to fill to depending on what you are cooking. For example, basmati rice is level 3 as it takes longer and food like fruits is level one as they cook fast.
Next you fill the basket with fruit, veg, meat, or whatever you want to steam. Cube your food the same size if you can so that it steams equally. You can do rice and pasta in the Rice Cooker below which can be bought separately. The best part of the Babycook is that it can reheat, steam cook, and blend all in one. Once you click the steam button the light will flash and it will beep when it's ready.
Finally, you can serve the steam cooked food to your toddlers straight away (after allowing it to cool slightly) or pull the basket out and place the steam cooked food into the bottom of the blender to blitz for younger babies and first-taste purees. It blends to smooth puree textures or just pulse the blend button a few times for chunky textures. I like to blend half of it and add the steamed chunks back in for my 16 month old.
It's that simple. The combinations are endless for what you can make, quick and easy. The best bit is on the weekends I cook baby meals in bulk so that I am stocked for the whole week ahead. We get so busy with the older kids activities, this is the best option for us.
Béaba RICE/PASTA STEAMER BOWL (Extra Accessories for the Babycook® Neo):
This is an added accessory but I think it's worth the money. A lot of baby meals have either rice or pasta combinations.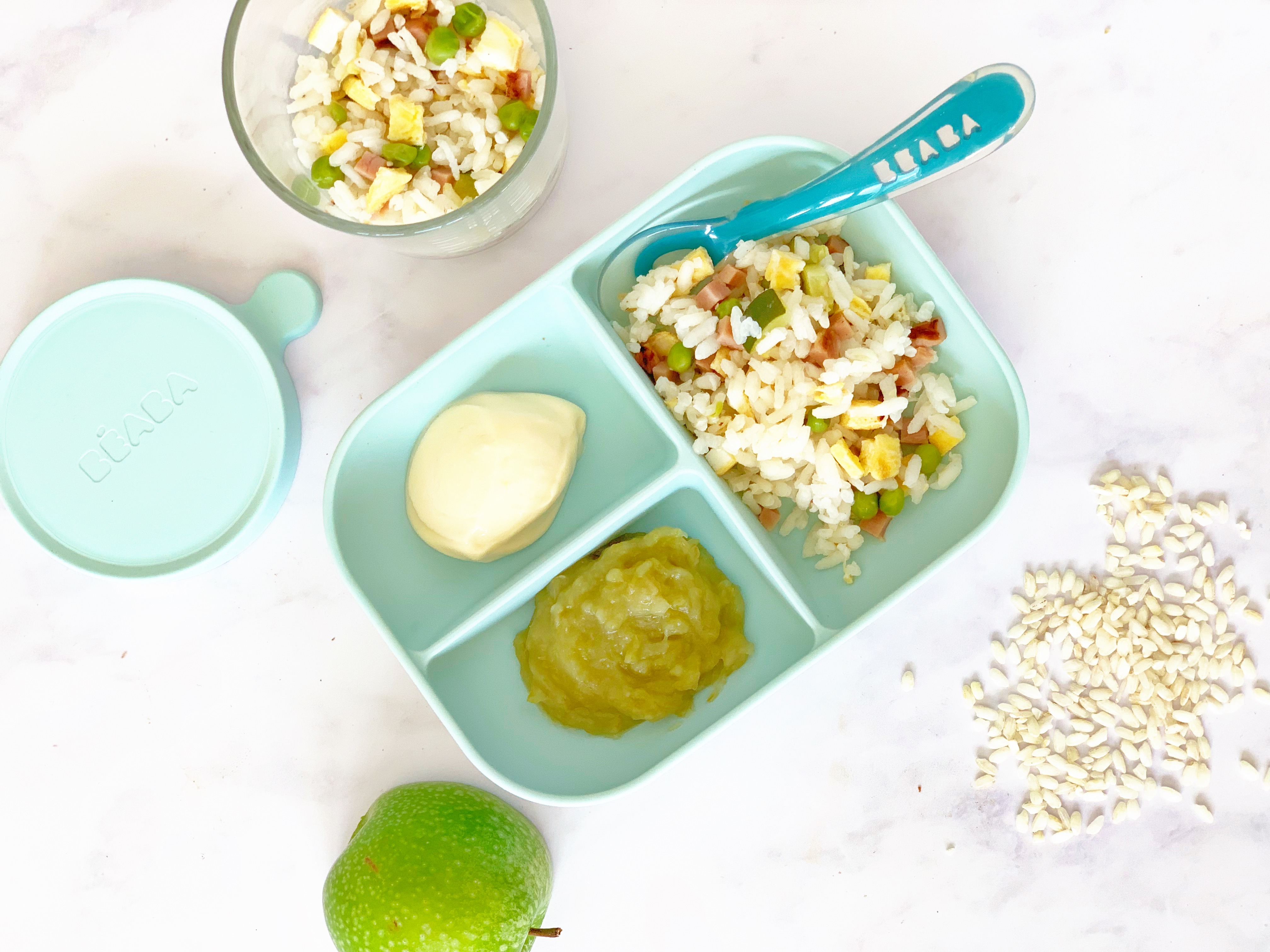 Béaba BABY SILICONE SET:
The sturdy, washable, beautiful silicone set for your baby. We take this on days out and traveling. Makes for easy divide between baby's main meal and fruit or snacks. It has a suction bottom to keep him from knocking it off his highchair. Pop it in the dishwasher to clean. It comes with a silicone soft Beaba spoon shaped perfectly for little hands.
Béaba 3 GLASS STORAGE JARS:
I love the idea of no plastic. These three jars come in small, medium and large with silicone lids. Also great with the measurement amounts labelled on the side. Makes for batch cooking on the weekends and pulling a baby meal out on those busy weekdays perfect. Dishwasher safe.
So far our favourite Béaba Babycook® Neo meal is…
Our favourite has been the Cantonese rice and veggie spaghetti. Even the bigger kids love it. I just steam cook theirs with Baby O and then only blend Baby O's portion. Makes it an easy dinner for all three kids. They also love a good fruit smoothie after steam cooking the fruit, add it to the blender and a scoop of yogurt and blend together. YUMMY! The options are endless what you can do.
We have really been impressed with the Béaba Babycook® Neo and accessories. It's made making Baby O's meals so much easier. We've also been making more of an effort to try to eat a more varied diet so this helps with this too, as there are so many recipes online to try out too We can't wait to see what else we can come up with.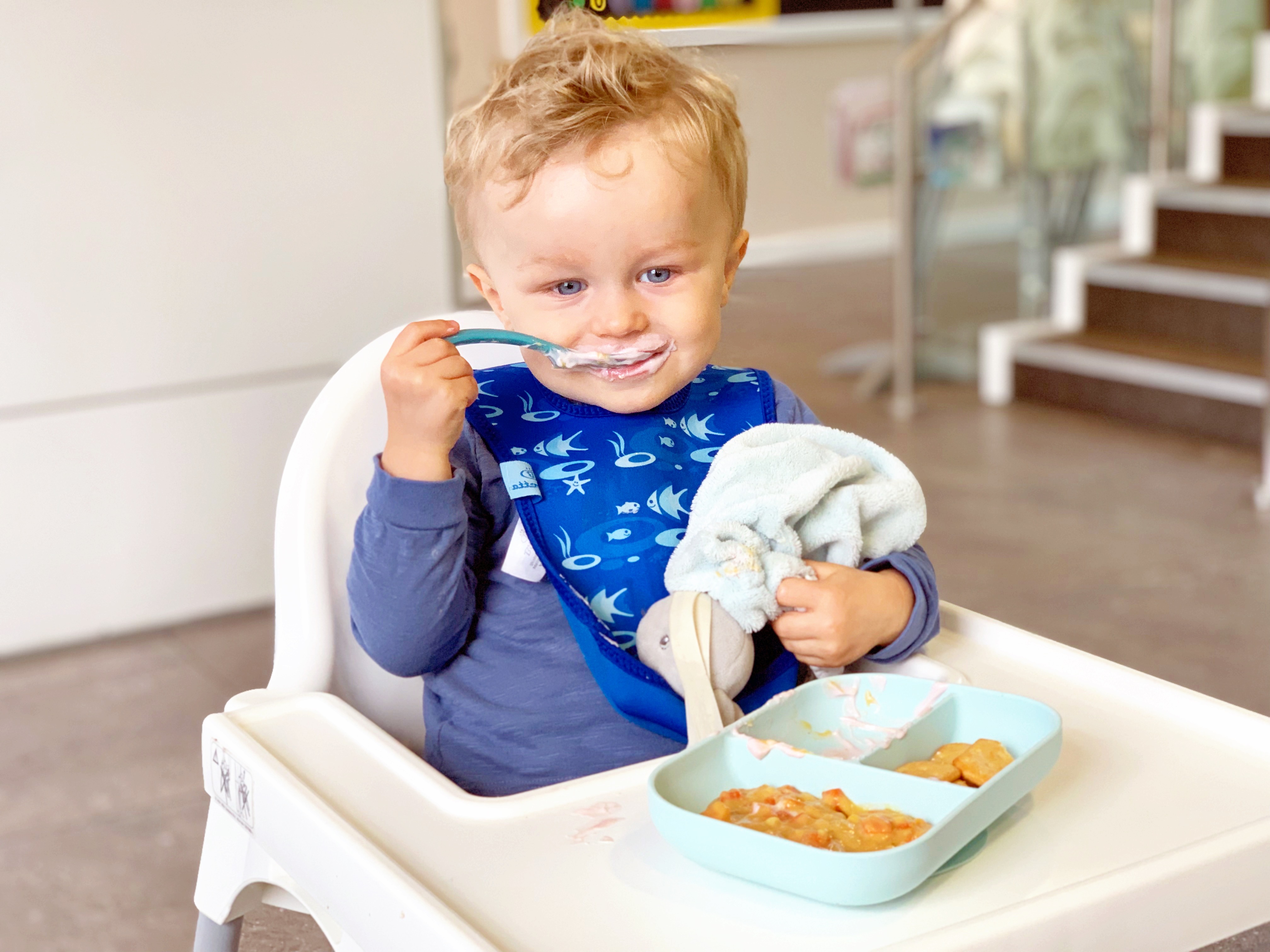 Do you meal plan for your baby? Do you batch cook for your baby?
*Collaboration with Béaba. For more information go to Béaba Babycook® Neo here:  http://www.beaba.co.uk/