It's the middle of July. I won't say I am surprised or it has snuck up on us this month as I do every month because for once it hasn't. I know, shock and awww. I think it's all down to the fact that we are in America living a slower pace life in the country. Our normal days back in the UK are filled with running errands, house work, laundry, swimming, music classes, and driving all over, here and there without a moment pause. But here in the states, at my parents house, way out in the middle of mother nature; we can just be.
There is nothing to rush out to because we can walk outside everyday and swim in the pool or river, chill with family around us, and enjoy life slowly. It may seem like we are so busy here from my Instagram feed and all our adventures (that I hope you all are enjoying the holiday spam) but it's all right at our front door. The beach isn't far or the lake either so these days out are really simple for us to hop in the car and enjoy. I don't take it for granted not for one second. I am blessed to call this place home. I am so grateful to be able to come home to see my family and be in such a beautiful part of the world. I truly think the kids think so too.


The kids have really grown up lately and changed since we landed a month ago here in the states. At their age, a month is a long time and toddlers change so much at this stage. I have been listening to their voices sound older, their hair go blonder, and their bonding growing ever so close. I think they have had to rely on each other as playmates and company more than ever because it's just them here. Yes, we have seen lots of friends and family but on days we are just hanging out here it's just us and my parents. There is no nursery days, no swimming or music classes, and there is no constant interaction with other children out here in the mountains. But I think its good for them especially when we return B will be in school so they can have this extra special time together to grow their sibling bond.
I have mentioned before I am a little nervous about how it's going to change the dynamics of the kids when B starts school. I hope MM is ok without her partner in crime all day, during the week. I know she will be squealing with delight each day outside his new school while we wait for him to come out. Anticipating those moments have made me so very excited for him to start school among the million other amazing reasons. We have talked a lot about him starting school when we get back to the UK. He couldn't be more excited.

I love the way my two look at each other when they are playing. MM really looks up to her big brother and following him around like his shadow. Whatever he does, she does. Whatever he eats, she eats. If you want her to do anything you just have to ask B to do it first and it won't be long before she is doing it right along with him. Her face in the picture above says it all about the love she has for her brother. He is trying to teach her to kick her feet here and she is mesmerized. I know he loves her just as much because he is always watching out for her and trying to teach her everything he knows. If she is crying he is the first to run and get her duck to comfort her even if he caused the crying in the first place.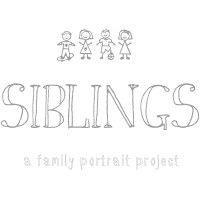 It's no secret that my two clearly look similar but I think more and more they are looking more alike. I think it's because B doesn't always have his glasses on while he is swimming. When I glance over and see these two blondies splashing around the pool I have to do a double take. In my family none of us really look like each other so I love that my two do.
I really can't get over how light their hair is going in the sun this year. B is also very curious why his skin is now permanently "dirty" aka tan. I love their little farmer tans where you can see the outline of their swimwear with their little white bums in shining brightly in the bath each night. B kept trying to scrub his arms and legs hard with a rag in the bath and shouting, "it's not coming off, Mommy?" So, of course, MM followed suit and asked me to clean her too. I couldn't stop laughing that they didn't understand why their skin was a darker color. We are still explaining it to them. Priceless.
This month they are loving…
Swimming everyday.
Having Grandma and Papa wrapped around their finger.
Being outdoor everyday.
The Rodeo.
The playground.
Getting together with their cousins.
The beach and playing in the sand.
Driving up and down the driveway in their mini electric police car.
Their Circus birthday party.
There is so much to do here and we had so many things we wanted to do but sometimes we just prefer to kick back and hang out. I could really get used to this slower pace of life. I feel less stressed and I know the kids do too. They seem calmer, more relaxed and easier to handle on most days because they have space and fresh air to run and feel free. I love that we have these summers together. I am blessed to watch them grow closer as siblings and make memories together in the places I made my own childhood memories with my own brother.
Linking up to DearBeautiful for #Siblings