Being an American and living in the UK, already had it's challenges but when I started to have my own kids, it went that extra step higher. If they became sick, I only knew what USA medicines to give them. I remember standing in the aisle of the grocery store staring at all these brands I knew nothing about.
So when both of my little ones started suffering from extreme diaper rash (nappy rash), I was quickly introduced to a brand called Sudocrem. I have to say I was so impressed with the results it gave, just after one day. How can a cream heal so much damage overnight? I was beyond amazed.
I have recently been introduced to the next step up from the original Sudocrem, the Care & Protect line. Missy Moo seems to struggle more with diaper rash (nappy rash) on a regular basis than Buba ever did. I have been using the Sudocream Care & Protect cream for only a short while and already I can see the difference for both my kids.
It not only protects your baby's delicate skin from infections and provides a barrier but it contains vitamin E and provitamin B5 to nourish and condition the skin creating that perfect baby's bottom!  And it's hypoallergenic which is a big deal in this house! Bonus!
What more could you ask for in a cream for your baby? ……I say, nothing.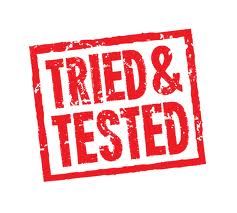 *I was sent this product for the purpose of this review but all opinions and photos are my own.