Once the winter rolls in, it becomes apparent that the warmth is not coming back very soon. More worries about ensuring that kids stay warm and cozy tend to creep up, and while doing everything to ensure the comfort of our children, we may forget to take care of ourselves and, we should not do this! The winter comes, and our needs change, so I have compiled a list of 5 accessories that will add that extra touch to an everyday mom style while becoming your best friends during the cold, white and bright winter days! So, let's start!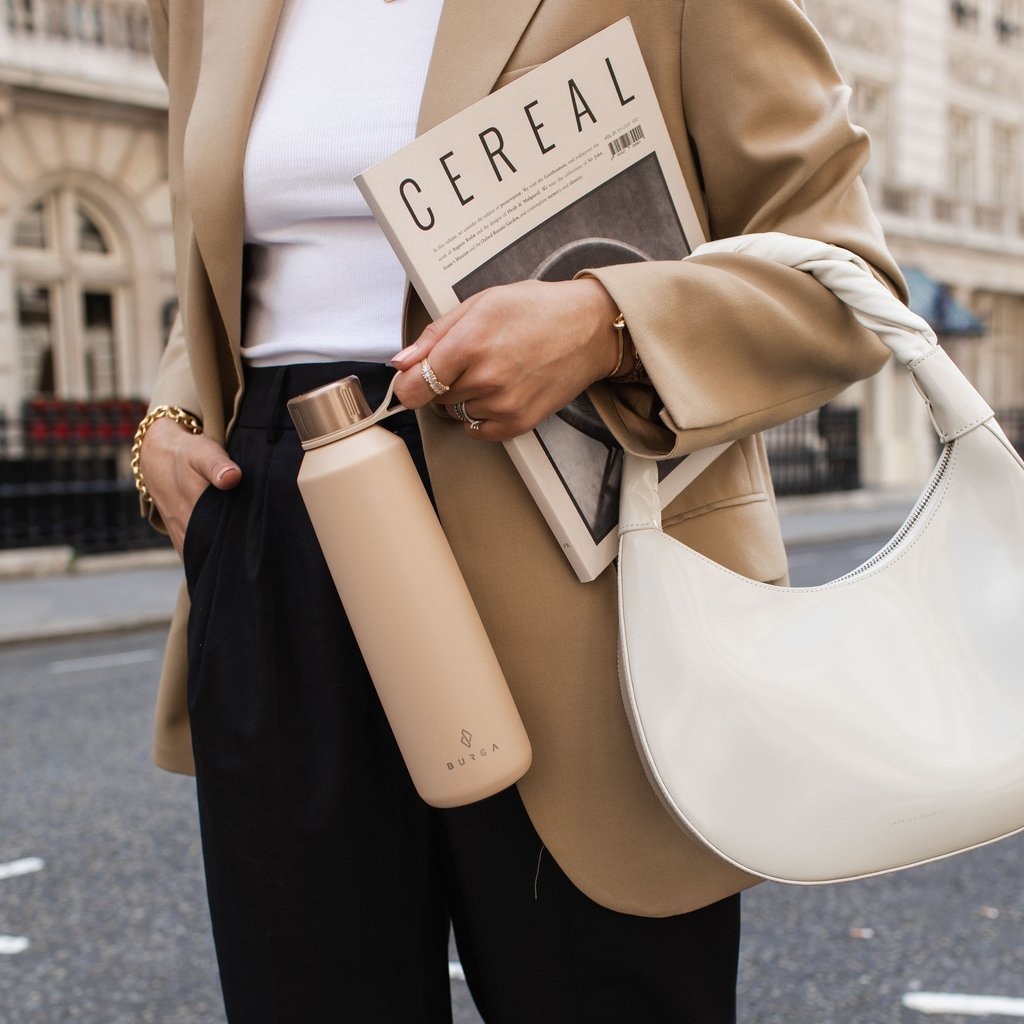 First Things First, Something Hot!
When there is snow all around you, keeping hydration goals may not be that easy, as drinking water does not come naturally in winter as it does on hot summer days. However, getting yourself a stylish stainless steel water bottle that can keep hot drinks hot may make it much easier! Water is the best option. However, some tea with no sugar can also quickly fill up your drink needs too, so pack yourself an insulated water bottle and drink that tea, as nothing feels better than a warm drink when the weather is trying to pinch those cheeks!
Never Lose Those Keys!
Getting ready to go out when the weather outside is fighting means a lot of layers, layers for us, for our kids, pets, and for everything, and in that mayhem the getting ready create, keeping track of your keys may not be your priority, until you need to go through the door. With Apple AirTag, you can be sure to never lose them! The best thing is that you can attach it to anything and everything that tends to run away from your sight, so let's win against those 'Mom Brain' moments!
Keep Those Eyes Safe!
We love sunglasses on those sunny summer days, yet somehow, when winter rolls in, we forget about them! But the sun does not get less dangerous just because it is cold outside, so keeping your eyes safe from the harmful sunrays is still very important. So, grab a pair of glasses and get ready for a fun and playful day outside while never squinting due to the bright snow! Your eyes and delicate skin around them deserve to feel protected. Also, sunglasses work great when the children make your sleep much shorter than you want.
Your Phone Can Be Stylish and Safe
Being a mom means making all the calls, searching for everything, and organizing all the meetings. Therefore besides our children, that other thing that tends to stay in our hands is our phone, as it allows us to check everything online, stay connected and simply stay in touch. However, phones are fascinating to tiny humans, as they love to grab, throw, and smack them. If you want your device to survive longer than a week, you need to keep it in a protective phone case. Let's say you just got your iPhone 13, just one throw, and you need to go and fix the screen. However, with the beautiful iPhone 13 phone case from BURGA, you can relax a bit, as the tough case comes with double-layer protection that will keep your precious device safe!
Make The Memories Last
Love the idea of Polaroid, but hate that you never know how the picture will turn out? Me too, that is why I Love HP Sprocket Portable Instant Photo Printer. By choosing the images from my phone gallery, I always get the picture that I wanted, not the one that somehow became clear, and everyone participating has closed their eyes. With children, having the ability to choose the picture is the most important, as you can make a thousand pictures, and then select one in which everyone looks excellent. As with the Polaroid, you may capture the puke monster instead. It is funny but so wasteful when thinking about the films.
*collaboration