I would love to say Happy Friday… but as I am eight hour time difference from eighty percent of my readers, it's actually Thursday for me still. I am very excited for the weekend ahead as it's 4th of July celebrations this Saturday and on Sunday my extended family is coming over for the kids' joint circus birthday party. What a great last weekend for Mr P to spend in the USA before he returns to England on Monday. We will be so sad to say goodbye but I know the summer will fly by as fast as it did last year and we will be home again. We have a lot planned over the next two months for the kids to do too. 
I will try to keep this post from becoming a novel but we have been so busy this past two weeks in the states. I really would love to share it all with you if only you and I both had the time. Here is a sneak peak at what we have been getting up to in America.
Read
On my way back from our weekend trip to Seattle I scooped up a few new books. Yes, real books and one goal I have (among many) this summer is to read a little each night. My parents house is perfect for this, in the evening. I have tucked into "The Book of Joan" a tribute written by Joan River's daughter, Melissa. She is just as funny and witty as her mother. Each night, I slip into my parents' hot tub with this view below of the river and read my book. I have to say I have never slept so good in my life. It's the perfect way to whine down after running around all day in the heat after the kids.
Heard
I have been listening to country music on the radio everyday, the river running passed my window outside, the kids squealing in the pool and the birds chirping in the morning sun. There is nothing more beautiful sounding than all that. It's been amazing being home.
Watched
For our wedding anniversary I surprised Mr P with a small flight over to Seattle from my parents as they live in a different state. It's only a 45 minute flight so it's easy to pop over for the weekend where I went to university and where all my friends are too. I had this brilliant plan to surprise him with his very first concert ever. I know, how can he go this long without ever going to one. I kept it a secret until the moment we were walking up to the venue. It's the Seahawk's field so it was impressive in itself. He was so surprised. We had the best short getaway weekend in the city. We saw friends, we had romantic dinner and stayed in two lovely hotels. It was the perfect "us" time. The concert was the best thing I have 'watched' in a very long time. I stood over six hours singing and dancing my heart out. It may have been butter melting hot but it was still amazing. Mr P really enjoyed Kenny Chesney and Jason Aldean's performance. Thank you country music.
Wore
I scooped this dress up in the sale at Zara one day randomly. I thought it would be a great dress for my summer trip to the USA as it's very lightweight and flowing. The weather has been hitting over 100 degrees f here so it's been worn a lot lately. I wore it last week to breakfast with my amazing ladies from Seattle. These girls have all been in my life for a very long time and I know I can always count on them no matter where I live in the world. I love you ladies!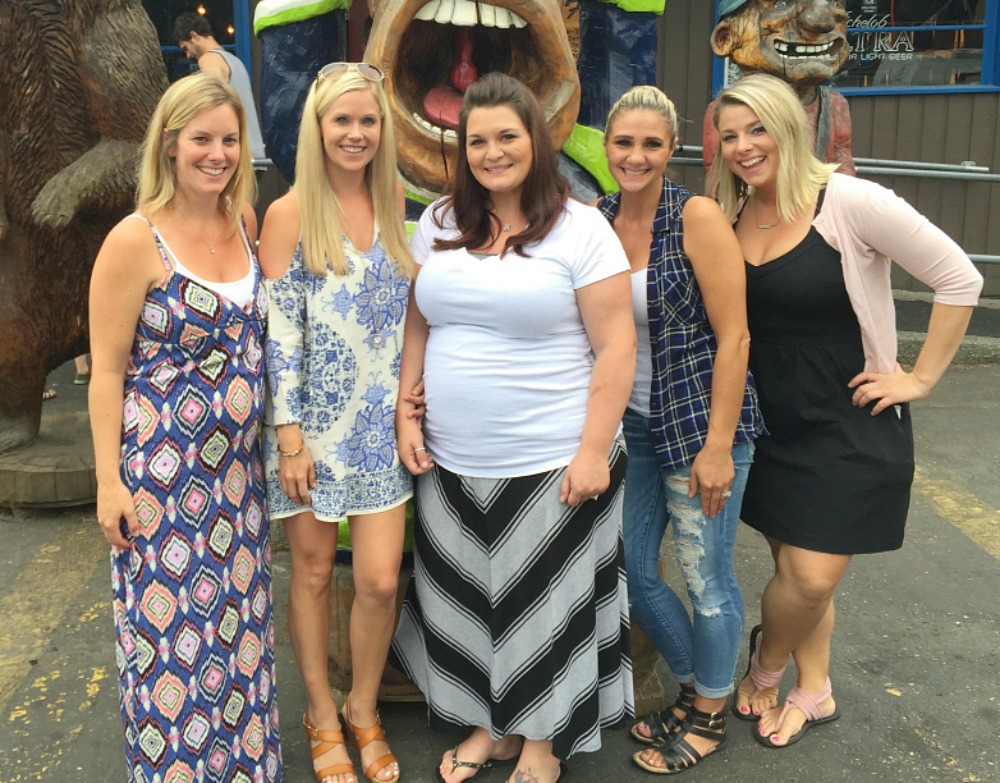 With the weather being so hot, makeup can be frustrating. I have never been one to be able to go all natural. I suffer from really red blotching cheeks so if I am going for a light makeup day, I at least have to wear some kind of cover up. I have also always struggled with which one is best. My Mac cover which I use in the winter seems far too heavy in the heat. I have tried a few others that I didn't like. I heard about Sheer Cover studio which is a mineral foundation. I am always looking for lightweight, easy to apply, maximum coverage and it sounds like this would be the perfect match for me. As I get older, I worry about sun damage and anti-ageing and sheer cover studio ticks all these boxes. It's on my to do list for this summer to get a better routine for my skin and pay more attention with what I am using on it and not using on it.  I am just like everyone else looking for flawless skin and have been looking into mineral makeup. Sheer cover studio can even be used on skin imperfections on your body, I like the sound of that. What do you think of mineral makeup?
Made
We have celebrated MM's 2nd birthday this week. I was emotional, in denial and stunned at her growing up before my very eyes. She somewhere between the flight from the UK to the USA became the ultimate diva. She wore her Little & Fierce sunglasses all day, even while she blew her candles out. I couldn't stop laughing at her digging into her yummy cake. She grabbed a fork when I wasn't looking and just dug in and I had to just go with the flow. You can see more birthday fun here. The sun was blazing for the occasion. The cake was a simple vanilla single layered cake with sprinkles. Sometimes less is really more and MM sure thought so too.
And lastly… 
We had an amazing family golf day out. Now, I never thought I would actually say that out loud. Mr P talked me into bringing the kids on the golf course with him for a round of nine holes. I said as long as we had a cart to drive in the heat, I was game. It's hard to do family days out all day when there is such a heat wave on so I had to make sure the kids were in the shade in the cart. The kids loved driving around the cart, chasing Daddy down the fairway, literally and even hitting a putt or two. They really do look up to their Daddy so much and I humored them and even stole a putt myself. Sometimes it's fun to be silly and just do something out of the normal family days out. While we can't do this on major golf course it's nice to be able to do it at my parents country golf club as it's quiet and in the middle of nowhere. I think it has really sparked a love for golf in B now too. He would be great at golf with his ability to concentrate and his ocd of getting things just right in their place. Who knows it might be the start of a golf career.. or maybe not.. but I know Daddy was in heaven with how much he was into it.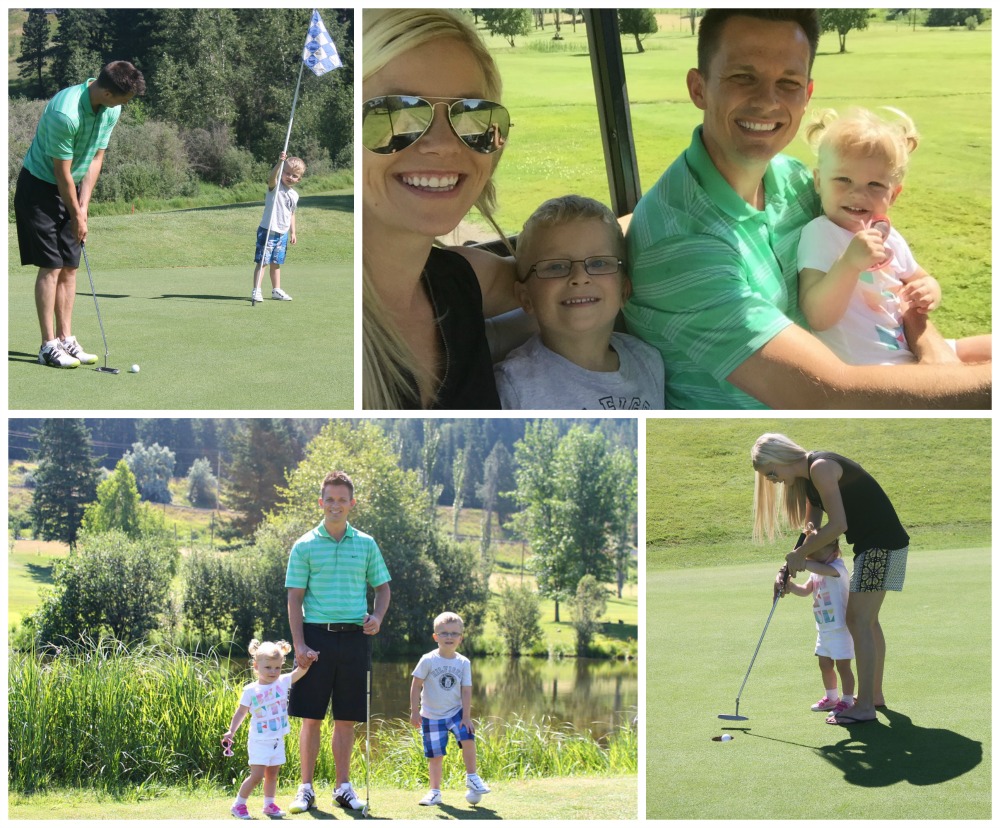 We have a lot going on this weekend that we can't wait to share. If LTM seems a little quiet this summer you can always catch me on Instagram and Twitter sharing all our day to day adventures.