It's been a funny week. Monday started really bad with me in the hospital all day and doctors running every test trying to figure out why I keep passing out, getting dizzy, and hyperventilating. Things that have never stopped me in my tracks before and yet since August last year when I had a funny turn in a America have never been the same. I hope this doesn't mean it's something I will have to cope with and live with forever. I am trying new medicine and new nature techniques to heal me. Basically though vertigo does not mix with pregnancy is the verdict.
With focusing on all the negative above, I am working on slowing down the final weeks before baby comes. We have a lot of baby stuff being delivered this week in preparations. Thank you, Amazon Prime. A week ago, I had no baby items and now my checklist is complete just need to wait for it all to arrive and then clean and organize it all. I feel a lot of relief having it at least all ordered to arrive. We are having the carpets cleaned next week too. It's been in the making but I guess I can't call it spring cleaning if there is snow on the ground can I?
I am a person that struggled to relax. If I sit down with a coffee, it's only because I am reading, or researching something online for work or learning something like video editing. I don't think I ever sit down for breakfast, or lunch ever. I eat while doing dishes, laundry, mopping, picking up the house. There seems to always be something on my mind to do, to check, to just tick off that list. Working on giving myself timed ten minutes a day where I can't do anything. I make a tea or coffee or hot water and I sit in a light, cozy part of my house and start timing myself doing nothing. Hopefully one day I can work my way up to 30 minutes a day. That's my new goal before baby arrives.
THIS WEEK I AM LOVING…
READ
I am reading How to Stop Time still this week. I know gasp, but don't worry I didn't falter on my book a week. I just stopped reading it and read one into between it first as this is March's bookish mamas bookclub I wasn't in a hurry to finish it. I am ordering a few new ones this weekend to get my stock pile on for the next few weeks. I daresay when baby comes the reading might slow down so trying to learn to take "me time" more these last few weeks.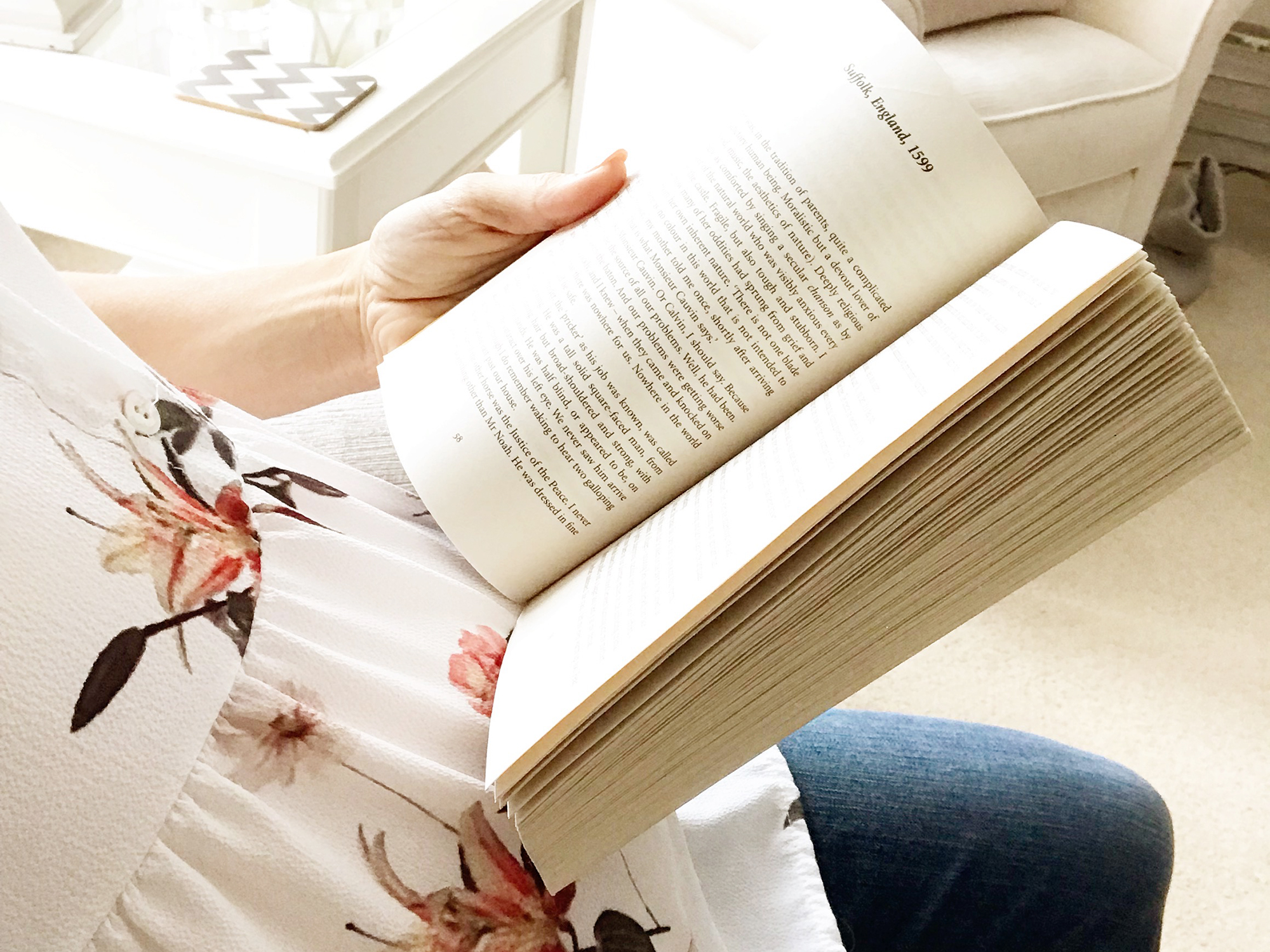 HEARD
I am keeping to my vlogging every Wednesday and I think next week I might actually have more than one to share with you. I am trying to get better at speaking without stuttering, rambling and sticking to the topic as much as I am working in the background on learning how to edit better, better lighting and better filming creative shots especially for those days out. I want home videos to look back on as much as I love the talking vlogging. I don't have any videos or many photos from my childhood it wasn't my mother's thing, I would do anything for a glimpse of me and my siblings growing up together. I keep that in mind and working on filming my kids together even if it's little clips here and there. If you don't fancy watching, I still am documenting our family adventures on Me and Mine February this month it's all Disney flare! Here is my latest home video vlog…. I have lots of Disney ones lined up to share too along with booking and planning your Disney trip.
WATCHED
I started watching Little Big Lies series. It's only short and I have two more episodes to go. I am long after the hype of it I know but I loved the book. We have also started Season Two of Billions which is great to watch with hubby.
WORE
The weather is on one this week. The snow, the wind, the freezing temperatures. It's only ever been like this one other time since I have moved to England. While I am so used to the snow, (my parents get about five feet or more every winter) the UK just isn't geared up for it here. We don't get the wind that you do here which just makes everything that much hard to do. The school run has been all about wellies, scarves, hats, and knitted sweaters underneath. I am struggling to fit into any coat so I really wish it would warm up. This gorgeous pink, knit from Asda has been on under my coat all week just to keep my bump warm because I can't shut my coat anymore.
When I haven't been cozy in knitted sweaters during this freeze out storm we have been having; I have been rightfully in my maternity pjs from The Essential One. This is not an ad it's pure love for these pjs that I ordered them in another color after trying these ones. As you can see, above I even wore the pj bottoms as leggings as they are lovely for lounge wear too.  I am getting to the stage where I don't have a lot to fit me that's comfortable. Everything feels slightly too tight and too restricted on my bump. I have never liked maternity anything that goes over the bump to wear. I always feel like it's squeezing me and I will pass out, clearly we have enough of that going on with vertigo to add to it.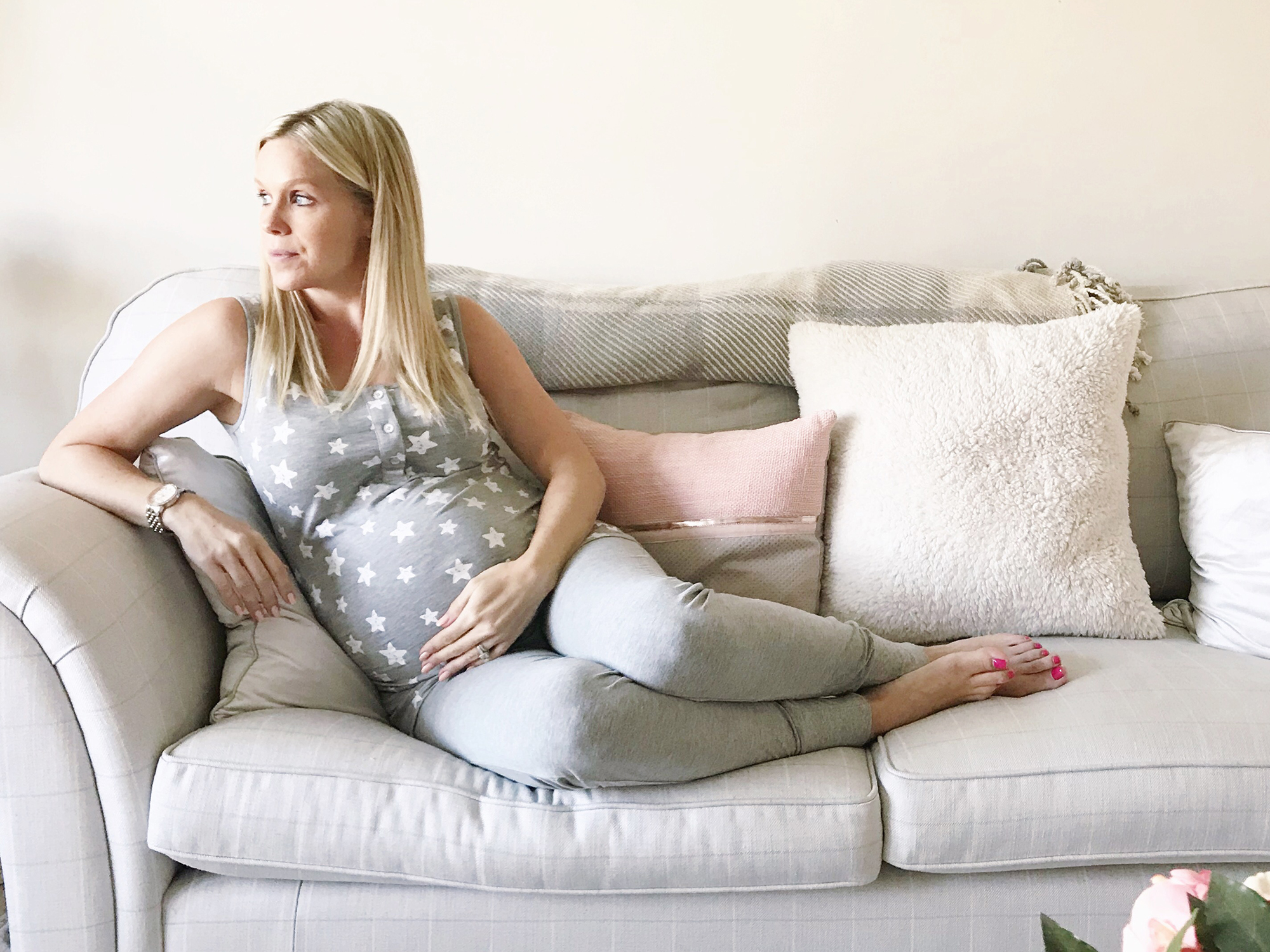 MADE
With Mother's Day and Easter around the corner and my long love for breakfast and brunch recipes, this week I have created a new Cheesy Puff Pastry Baked Eggs with Salmon & Roasted Tomatoes. It's a mouthful title but a delicious mouthful bite. The perfect recipe to make for breakfast in bed on Mother's Day or brunch with the family on Easter.
AND LASTLY
Of course, with snow there comes all the white snaps on #lifecloseup but I had to choose these bright beautiful spring photos where some families are on beach holidays and others are braving the winter beaches of the UK and all the clothes are looking brighter and more spring like with flowers blooming everywhere. I am ignoring the freezing snow and focusing on the fact that is it Spring now. Click on the photo to see who's instagram feeds are being featured this week.
Don't forget to book mark my giveaway page, under lifestyle – giveaways. I have a lot of home interior and fashion giveaways coming up and currently a few baby and pregnancy ones running too. I will continue to host giveaways each week for each category of my blog to give back and thank you all for continually supporting me and my blog. Thank you & Good luck!!!!
Linking up to Coffee Work Sleep Repeat for #littleloves