We hit the weekend with a bang this week! It's felt like this week decided to be on fast forward. Each day, we packed more activities and things to do after school than ever before. Sometings were added, extra annoyances like three dentist appointments in between little lady's spanish lessons and big man's spanish lessons. I was throughly impressed by our dentist getting us all done in between and us making all our obligations without me having to cancel something for being dizzy. I still am suffering from a horrible ear infection causing my vertigo to hand on for dear life. Somedays I am fine, get on with my work and family life and other day I barely can put one foot in front of the other. It's definitely got to the point where I get angry on the latter days. I am down having no control of my own body. It's awful feeling for so long. At first, I embraced the slowing down and caring for myself. Now, I just want to be able to drive to the store, normal. I have an epley manoeuvre appointment soon so praying that fixes me along with more antibiotics for ear infection. My goal is to post, I am normal, next week. Fingers crossed everyone! I am sure you are fed up with reading about it as much as I am fed up talking about it.
We are looking forward to the weekend ahead though. We have a kid's party, soccer practice, gymnastics, reception class welcoming at church school, and pumpkin picking with a possible conker quest in there too. I really hope the weather is kind to us this weekend to enjoy it all fully. Some weekends we have nothing much planned and others are packed like this one. I like the balance of having a mixture in the diary. I took this fun snap the other day of my two on a walk to get milk near our house, the leaves were so yellow. Sadly, just one week later would you believe me if I told you all these trees are completely bare already? I am devastated, Autumn seem to come and go before our very eyes. But I am glad I took a few before it was too late. It's so pretty in Fall where we live.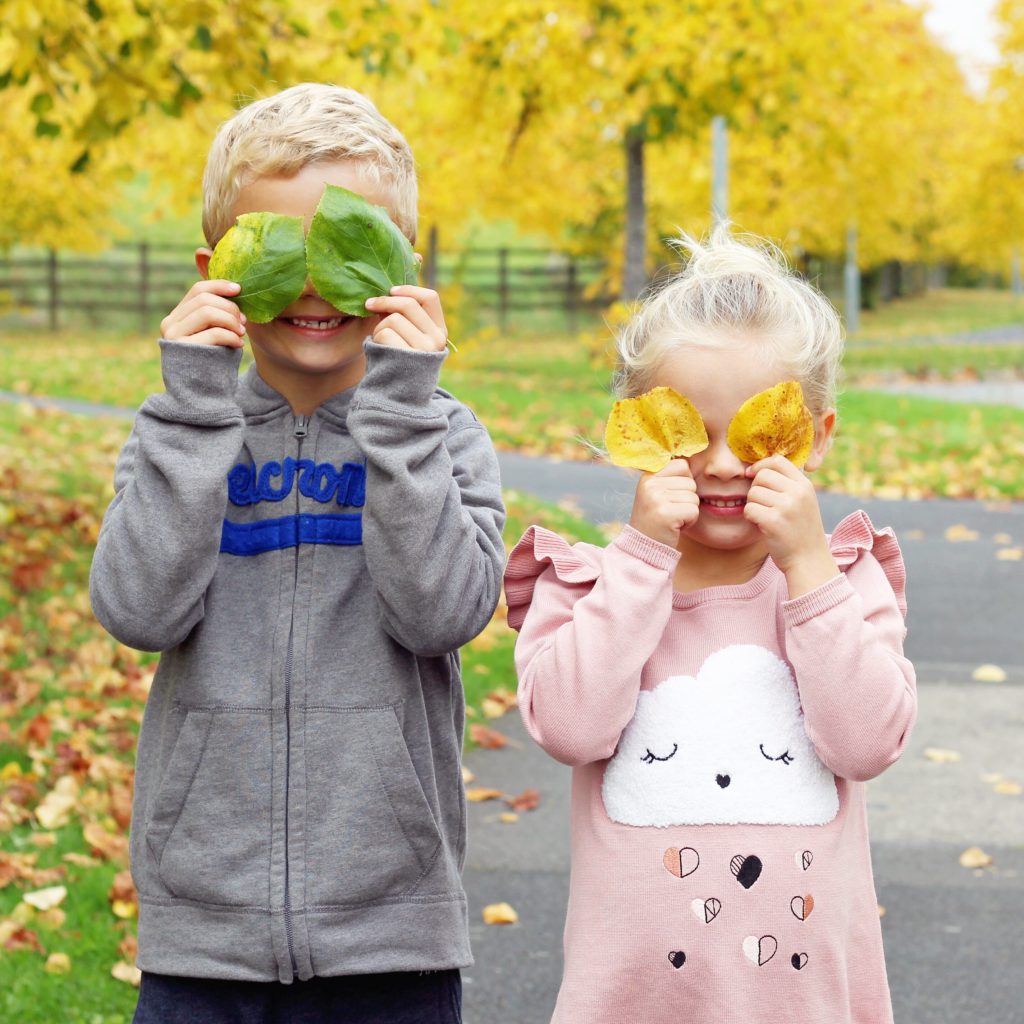 THIS WEEK I AM LOVING …
So many people have recommended The Keeper of Lost Things by Ruth Hogan to me. I have seen it a few times on other people's #littleloves including our lovely cohost I believe is reading it now too. I am almost done with it but at first I wasn't keen if I am honest. It was jumping all over the place with mini stories of various characters in various years so wrapping my head around who was who and was I reading current or past memories was a challenge. It's a good book for when you have time to truly focus on the story and where it's going. Having said that I finally got into it half way through and feel like it's easier to follow and a quicker pace story. Still would recommend reading it though.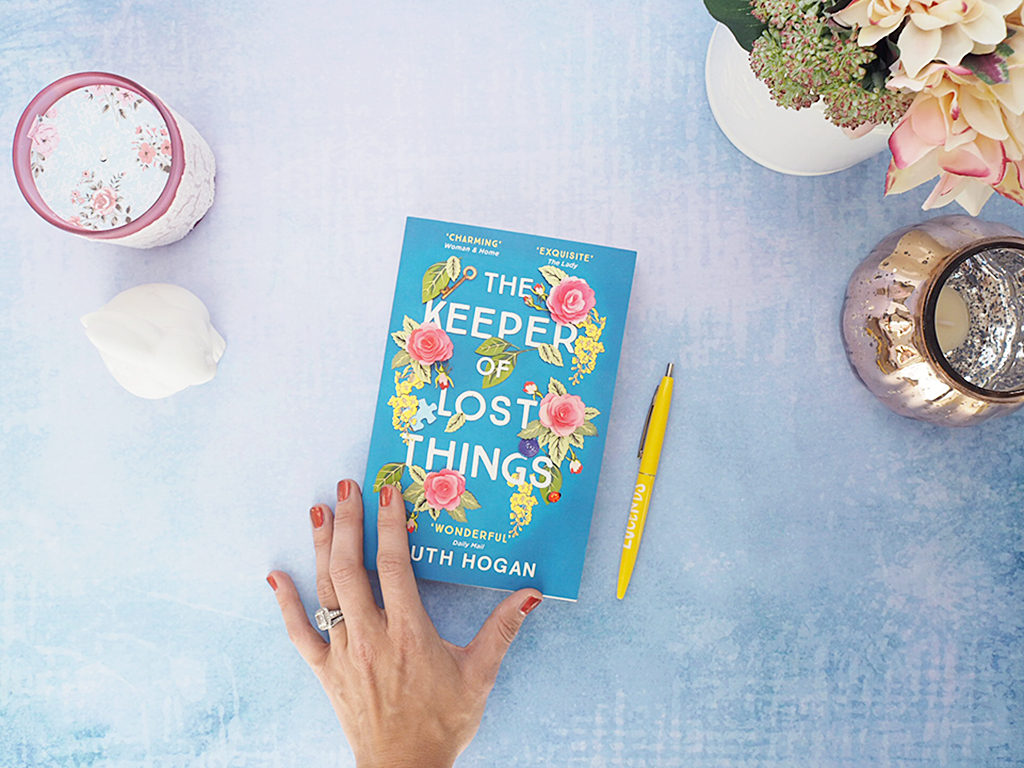 Have you heard of a new linky that a group of us are running? Snapshots & Scenes! Here is my Snapshots & Scenes from September including some of my favorite photos from the month that I want to document and using clips of our everyday life to roundup our month in a short video. Please come join us, it's such a lovely way to put all those unused photos and videos together into something beautiful.


Have you watched my latest vlog? I am trying to share a vlog a week. This is my Aug/Sept Little Loves roundup featuring more details of this very linky categories. I love doing a monthly vlog as much as weekly blog posts for this linky and the vlogs allow me to show more of what I am reading, watching, wearing, making and doing in between. It's got some fab Autumn shopping finds included come have a watched! Let me know what you think!



I have been absolutely freezing this week. You know that very moment you walk outside in the morning and there is just an extra crisp feeling about in the air. It's that moment you know that the weather has truly changed seasons. The breeze holds more of a bite, even on sunny days you feel the cold on your cheeks and you see your breathe at the school drop off. That's what happened here on Wednesday. It means it's time to pull out my favorite bobble hats, glitter ankle boots, and blanket scarves. I am totally obsessed with scarves and bobble hats. I absolutely love these that my beautiful friend Emma from Life at the Little Wood bought me a few years ago. I wear them every Fall/Winter season. Do check her blog out for some absolutely amazing fashion sense and styles!!!! What's your favorite accessories to wear in Autumn? This season I am working on pairing more burgundy with pale pinks what about you?
It's not a fashion section without sharing what my little mini me is wearing for Autumn too. While she normally still sticks to her yellow and bright pink colors all year long. She really doesn't have season outfits. This year, I am branching out and seeing what else suits her bold but shy personality. Yes, there is such a child that can be bold but shy just meet my daughter. I fell in love with this NEXT ruffle collared blouse paired with navy pinafore with pockets. But let's just focus on these amazing sequins ankle boots from NEXT. I do believe I could possibly get them in my size too I might just have to go twinsies on this one. What do you think? Could an adult pull off these shiny boots???
Oh this week has been fun in the kitchen. Instead of drooling food recipes, I have been styling and creating new cocktail recipes for Halloween! I have this delicious new favorite Chocolate Pumpkin Spice Martini recipe live now and Vampire Fizzy coming soon. One's to bookmark and try at home for sure! I am not a big drinker so I like to create recipes that are more like dessert drinks full of sweet and cream goodness not just that alcohol taste. I also have an amazing HALLOWEEN GIVEAWAY so you can WIN a bundle of 2 Liqueur bottles including Mozart's Chocolate Cream Pumpkin liqueur and Bailey's Pumpkin Spice liqueur both equally as tasty and equally as fun creating your own home cocktails this Halloween. Please ENTER BELOW…don't forget to tweet for extra entries everyday! This Halloween you could be sipping on this too!
You know what to do click here to join our growing instagram hashtag community #lifecloseup and click photo below to share some love for these stunning instagram feeds I am lusting after this week. I love finding new feeds to follow and sharing my love for those feeds I go back to time and time again.
Linking up with Coffee Work Sleep Repeat for #littleloves linky!