I prepped you all that were were taking some time offline when we headed for Easter in America and my brother's wedding for two weeks. I have never taken more than four days in a row in six years off from my blog, emails, social media. I think the longest I didn't post on instagram in six years was five days because my Dad passed away the same week I gave birth to my third child. So when I landed in America and my phone wouldn't work on the first day, I took it as a sign that I really indeed needed to be offline the entire holiday. I had fully planned on keeping up with emails and still scoping out social media here and there even if I wasn't posting myself to support everyone I follow still. But in all honesty I was afraid I would be forgotten in those two weeks. With a community that is so fast pace and out of sight out of mind ways, I will admit I was worried what I would come back to. Would my followers unfollow me? Would I lose a bunch because they thought I wasn't posting anymore? Would my clients stop emailing me for work because they thought I wasn't posting enough? Answer to all of these is NO! Nothing different happened except the most extraordinary time with my extended family and kids. That is worth taking time off for regularly moving forward.
So here we are back into the school/work routines. Well, that is until my eldest puked at school and had to take two days off. Not the welcome home we expected. Hopefully no one else gets it in the family. We have an action pack next few months so hold on tight, lots to share including Baby Owie's first birthday, his christening, MM's bday, B's  bday, our trip to Italy Eurocamp, our first couples cruise with friends, and back in America for the summer.
I have been writing my weekly roundups of the little things that make me smile each week for six years. Whilst lately I have missed a bunch, I am getting back to sharing our weekly summaries as I know when you are busy yourself you don't always have time to read my posts everyday. This is a great way to pop over on Fridays and read what you have missed as I round it up for you.
THIS WEEK I AM LOVING…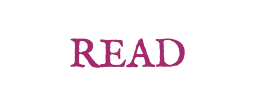 Last year I read a book a week for a whole year, this year I haven't even finished a book and it's already May. It seems this year I have gone off track with putting time aside for me. It's been that busy and with three kids, it does seem I am the last to get time to herself to read. But I picked this up in the airport as it was the book they had flagged on the shelf in the front of the store. I didn't go off what the cover looked like or even read the blurb either. I had a few seconds to make a decision and I went with it. Anyone read One Day By David Nicholls? I am only a few pages in but so far it's just about relaxing and unwinding for me.
Did you hear Baby Owie is turning ONE YEAR'S OLD on Monday. I can't believe it's been a whole year. He seems too small to be one years old yet but I am forgetting what it was like before I found out I was pregnant. My dream of having three children came true and I can't be more happier and grateful for my little surprise bundle of joy. He makes me laugh and smile each and every day. We are having a little family gathering to celebrate him this bank holiday weekend. And lucky for him that his birthday will more than likely fall on bank holiday weekends throughout his life.
I watched this one take his very first steps in America. My new sister-in-law even caught it on video and I can't believe it. I keep watching it over and over. He surprises us all once again because he can't even crawl yet and up and off he went. I was so excited that all my family was gathered around him and witnessed it. It was a cheering moment from us all. I think we might even have startled him a bit shouting, "hooray!" Now all he wants to do is get down and hold your hand and walk, everywhere. It was amazing because all three of my kids took their very first steps in America.
While I have been watching my little baby hit a big milestone, the whole world has been watching Prince Harry and Meghan's pending arrival of their first baby. They jetsetted off to Morocco for their babymoon. I wish we have had a babymoon before each baby. I think it's a great idea. Or at least before my first baby would have been special. It's becoming more and more common to take a babymoon now. If you are looking for some babymoon ideas yourself, pop over to LoveHolidays for some great ideas.
I can't wait to share with you some wedding photos but for now this is all I have because I didn't have my phone or camera on hand as I was a bridesmaid. My cousin captured this one of me and little MM (flower girl) before we went to the wedding reception. It was such a beautiful venue and blue skies all day. There is something so magical about a wedding. I love them.
MM got to strut her stuff twice in two days with a gorgeous dress for the rehearsal dinner and then her flower girl dress. There was a lot of twirling going on for sure. I think she really felt like a real live princess. I haven't seen her so in love with dancing and giggling. She really looked so beautiful and grown up with her hair all up by the hair crew. I was so proud watching her and her brother walk down the aisle together.
We went for Easter in America and my brother's wedding but we also made the most of our holiday in Atlanta, Georgia USA. We took the kids and my cousin and Aunt to the Aquarium, the Zoo and the Children's Museum too. We packed in the days out in between wedding stuff that needed to be done and family time. The kids love getting to see all the animals or getting creative at the museum. There is so much to do for family's there so we always get to try something new. My kids absolutely love their cousins and I am so grateful we get to see them every year and make memories like this together.
If the two weeks taught me anything about being offline it's that family is the most important thing in the world. Giving my kids my undivided attention was so amazing and even my extended family. I got to hang out with my niece and nephew. Man, they grow up quick. I remember when they both were tots. Now my niece is literally a foot taller than me. The kids all cherish my niece and nephew so much, it's great to watch them all together.
I sat watching all the kids of the family playing together. The older ones looking after the littler ones and it just melted my heart. Sometimes there is a time a place for sharing our lives online and all that adventures we seek. We love this space and our social channels and all the support of our followers new and loyal ones. But sometimes special occasion need to be on lock down and one for sharing afterwards. This was one of those rare occasions. It probably be another 10/15 years before my entire family gets together again so I really did make the most of our time with them all.
My little shy guy found it a bit tough meeting all the family. Everyone wanted to hold him which he was having none of it. My niece and aunt had better luck than most but even his normal, happy smiles were weary when a few were around. He really is a clingy baby. I never had that before so I hope it's a short phase. I was so that so many family members didn't get the cuddles they wanted. You can see his little face here as I had about four people behind me. He just isn't sure. I love this photo those showing the older two loving and support to their baby brother. They really are so good with him. They help me out so much too. I am loving watching the three of them grow up together. The dynamics are chaos and fun all at the same time.