The weekend is upon us and yet I am not ready for it. Has anyone ever said that to you! No, never. But here I am. Why am I not ready for it?  If it's the weekend that means I should have all my work caught up so I can play with the kids. I don't. If it's the weekend I should have all the laundry and house chores down so I can enjoy time off. I don't. If it's the weekend that means we should have plans for fun days out, playdates, and adventures. I don't. My motivation the last two days has checked out. I am grumpy, tired and constantly hungry. No, I am not pregnant again. Stop that! I have been working out a lot more lately and burning the candle at both ends leaving me tired and therefore grumpy and unmotivated.  At least I have Game of Thrones to look forward to and I promise I will perk back up come next week when I catch up. I blame holiday blues too. After three weeks off, jumping back to work, school, working out, sports for the kids, and housework, it's enough to make anyone wish they were back in sunny America with family.
We did have such a great time though and it was a much needed time off for both Mr P and I. We tend to get our laptops out at night and work till all hours of the night together. Sometimes life is just more important than work, work, work. I really found it therapeutic when my phone broke and I didn't have it for two weeks straight. Now, getting back into social media I have a clearer mind on what I want to share and how I feel about it. It can be all consuming and really unhealthy addiction because there is no end. In the old days I used to scroll till I got to the 24 hour mark because that was me caught up with all my followers in the day. Now that it's not chronological and has igtv, ig stories to consume me too, I can easily get lost in it for hours which in the big picture isn't always a good thing. So I worked on setting times for myself and feeling better for it.
WHAT I AM LOVING THIS WEEK…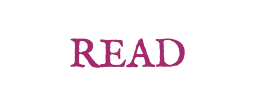 Can I be honest? I lost my reading mojo. I have been reading more magazines, blogs and watching more youtube and igtv than reading books. It's not like me but when I am so busy I find it hard to dive in and out of books. I also have been known to read in big chunks rather than small bursts. I don't know about you but if I find a good book I want to read for two hours at a time to fully get into the story. Same goes for a good tv series for me. I don't like waiting each week for an episode I like a few box sets at a time to get into it. Call me over indulgent. Do you know of any good book series I can dive in too? I need some suggestions lately I am picking, ok books but nothing is keeping my attention for long.
Of course you heard Prince Harry and Meghan have had a baby boy. Did you heard it was also my youngest birthday! He shares his birthday with a prince. Lucky boy. It always seems I am having babies around the same time as the royals. hmmm Is that good luck? Either way, we celebrated baby boy's 1st birthday this week. While he was not well at all and had a fever for the better part of four days, he really was a trooper for his party. We had family and friends over for a small celebration. I can't wait to share with you his cake smashing photos. He really did make me laugh. The boy loves cake is all I am going to say!
Cake made by Vanilla Iced Cakes in Chorley
Like the rest of the world, we have been watching Game of Thrones. I can't believe they are not going to carry on with such a popular series. We will all be devastated. And since we were on the band wagon of everyone watching the previous series before the new one aired, we plan on starting all over come winter this year and watch them slowly so we can catch more things we missed out. I watched a video on youtube the other day about the hints within the new introduction of the show. Check it out and see if you spotted them when you first saw it too?
I love a good jumpsuit lately. Normally I shy away from them but as I work on getting rid of my baby belly, I have been braving a few. Of course, I stick to my love for stripes. I wore the shorts jumpsuit at my brother's in America on vacation last week and the pants jumpsuit for my baby's first birthday party. Still not sure I can pull it off, what do you think? Which do you prefer on me??? Next up, I am going to brave the headband trend??? Stay tuned…
If you saw on my ig stories the other day we had a massive leak in our downstairs from backed up plumbing. After cutting holes in our walls and pulling off skirting boards in four rooms and revealing black mold and water damage, we had to get our home warranty people involved and the house insurance. It's going to be a big clean up job once they finally find the leak wherever it is. They said next they need to dig down into the floors to find it as they think it's underneath the house. So for now our kitchen renovations are on hold. We did get some news on the loft conversion and a big fat YES from planning! Hooray. Let the building begin… click below make sure you are following us on instagram and watching my ig stories to update on all things interiors.