If you are reading this and it's Friday morning, good morning and happy weekend ahead to you. We will just be landing in the states, tired and hopefully all in one piece after such a long journey with three little kids in tow. But it's been such a busy week, I couldn't not share what we have been up to this week.
Obviously, school is out for the summer. The end of the year is always a hectic time, summer fairs, sports days, assemblies, teacher gifts. Phew, add on packing for six weeks for five family member it's a huge week for little old me. These three little siblings making me so happy but so very busy at the same time.
I have an emotional post about my eldest going into juniors coming soon too. I am finding it hard to believe that he can be old enough for juniors as it felt like yesterday he ran into the school gates on his very first day of school, waving back at me. Now, MM is going into year one and we have a new baby that just makes him seem so grown up, faster than I expected. Speaking of growing up little baba hit his two months old mark already too! What is happening to time?
But we can't wait to share our amazing adventures with you this summer, do follow along whether it's on my blog, youtube channel, my IGTV, ig stories, instagram, facebook or twitter: we got it all covered while we are away. Maybe not all of them the day same but I will be sharing lots of where I grew up and how life there is so different than the UK for my kids. It's our last summer in the family home and I just want to document it as much as I can so the kids can look back on it when they are older.
THIS WEEK I AM LOVING…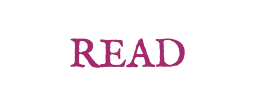 I finally finished this month's blogosphere magazine. Always a great read and I find so many new blogs to read in a variety of areas not just the ones I know and love already. It really has inspired me to branch out my interests and try to get to know more of the blog world. Hopefully they will want to get to know me. I adore the book section as I am always looking for great reads and there are some great book blogs out there that will inspire you.
I have been listening to Spanish in the car with the kids. We always try to brush up our Spanish skills before we go back home. My Aunt and Uncle and their two kids all speaking spanish. The kids are just slightly older than my two and its' cute listening to them talk together. My kids are still taking lessons each week and lately have got more confident in speaking it in front of others. Confidence is everything learning a language. I love practicing, refreshing and learning with them. It's something we do together and is so fun.
I had three vlogs I really wanted to get up before I went away and time just got away from me. How do people do it everyday? Or even a few times a week. I just couldn't fit it in but I will try to film when I land state side and keep sharing more as we go along from there. It's on a mountain and wifi is always dodging and youtube is not usually friendly uploading videos but I will put in the effort. Do you pop over and subscribe so you they come right to your inbox this summer and let me know what you want to see more of from the states!
But Mr P and I have started a new series (to us) on Netflix called Designated Survivor. It's caught us right from the start. We love a good political drama. It's no wonder Scandal, Suits, and White Collar are among the list of favorite series we have watched and loved together. What are you watching this summer? Don't you find summer tv difficult as everything is on a break.
I am into my flowy dresses that I can breastfeed in and enjoy the hot summer sun in America. It was 90 degrees yesterday and getting hotter as the week goes on so we are in for a shock even though it's been so nice here too. I have bought a few button up dresses from H&M, Gap and Next this year. I didn't want to splurge as I don't want to be twenty pounds over my normal weight forever but I knew I wasn't going to fit into anything in my wardrobe back home which is still two sizes smaller than I am now. I guess just keeps me from having the same photos in the same outfits each summer as I have done for the last ten years. I do loving having a full wardrobe at home in the states. I always feel like if I wanted to jump on a plane last minute, I would have stuff. The best thing is that I don't have to pack usually going back and forth as it's normally cold in the UK and hot in the states when we go. So I keep warm clothes in the UK and summer clothes in the states. This year, had I not just had a baby I would have wanted my USA wardrobe shipped over. I love going shopping and bringing it all home in my empty suitcase. Hopefully I will lose the rest of my baby weight this summer and can leave all my bigger clothes at a charity shop on the way home and fill it with goodies. One can hope! Either way, I have pulled out my favorite yellow bag for the trip!
This week, I have been also talking about having body confidence while I am getting back in shape after baby number three. Do have a read and peak at me in another flow-y dress in the lavender meadows too.
This week's delicious feature is for the kids. Ok, I may have ate more than my share but definitely one for summer days out, parties, and fun nights in too. It's my easy Fruity Rainbow Popcorn. It's got flavor, it's got color and it's quick and easy to make. What's not to love about all?
We are on holiday….. HOORAY!!! Need I say more?