My two have been growing up state side for the summer and my how they have changed here. They are both taller, talk clearer, hair longer and blonder, and their bond is so much closer than ever before. I am always raving about how close they are and their relationship together but this summer where they have had to rely more on each other than ever before was a true testament just how much they love each other. Without their normal routines of nursery, swimming, music classes they have had less structure play with other children and more time to just be together and create their own imaginative play together. That's one of my favorite memories about this summer, here in America, is having had the time to sit back and just watch them play together. I got to watch how creative they get with their playtime outdoors in the pool, or at the beach or in the river. They have both come alive more than ever before with the fresh air and the sunshine pouring over them each day. It's truly been the best summer I have ever had ever.
B has become more protective of his sister even when playing with his cousins that he loves so dearly, he still always has one eye out for his sister. Or playing at the playground he is the first to come to her defence when another child isn't playing very nicely. It's been a pleasure sitting back and letting him try to take care of her in that respect; more this summer. If she is upset, he is the first to run and grab her Darcy Duck to comfort her. She sits on his lap and he tells her stories and its truly heart melting to watch. Together they never stop laughing in their little swimming pool outside. Everything they do is together and it's going to be such a big change when we return and B is in school all day. MM will not have her brother there beside her as she has done, inseparably for the past two months.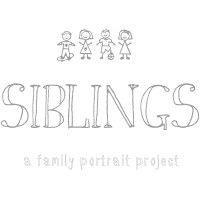 This summer, their age gap has closed even more. They both seem closer in age then ever before, now just two toddlers terrorizing the house together. They both have the same nap times, bath times, bed times, like the same foods, stories, toys, and really are so similar in so many ways at the moment. I often wonder how much MM will change when B isn't with her all day to tell her what to like and how to be. Will they still be so alike then… only time will tell.
We are coming to the end of our vacation in America, having only a week until we all return to the UK together. We have missed Daddy more than ever and can't wait to be all together again soon. I hope the kids, no matter how young they are, have memories from this amazing family adventure we have shared this year. We have really made more of an effort to see extended family more than previous years and it really has made a big difference to the kids remembering them and getting to know them. I can only imagine each year as they get older they will start to remember everyone and pick up right where they leave off each summer the following year. I can't wait for all those amazing adventures to starts again next year.
I am truly blessed to have two siblings love each other so much and I hope they are always like this, I know there will be bickering and fighting as all normal siblings do but at the end of the day I hope they always have each other to run to when they need someone.
Linking up with DearBeautiful for #siblings and MummyDaddyMe for #OrdinaryMoments