I can't believe we are here in December the last month of 2014. It's been the busiest year of my life by far with these two lovely rascals keeping me at an all time busy high as well as a solid year of blogging. WOW even just saying all that makes me tired. It has been such an amazing adventure though this year, and I have learned so much about myself in the process.
Each month, I join in with others to celebrate our kids as siblings! Each month, I have captured them together while they play, while they laugh, while they fight, while they cry – together!
PEAKABOO!
I love the team that these two have become over the last year as much as the last month. Missy Moo has really grown up so much this past month and it only helps their relationship get better and better. She understands him more now and can do more things at his level. The age gap is closing in and soon there won't be much difference in terms of playtime and fun!
They seem to have a similar humor and like to giggle over the littlest things. This is my favorite age group 1-3 years old so it's fun to watch them both be in it learning together and finding the small things in life so grand. They are constantly making us proper belly laugh and I don't think there is anything more enjoyable then listening to their laughter together either.
Christmas is just around the corner as we all know and the decorations are up! I have wrote a few times already about how much my two are partners in crime and lately it's getting worse. Things Buba would have never done before his sister was born, before he was wrapped around her little finger, to do whatever she wants him to do. She doesn't think I know it but I know it was her idea to strip our new pastel Christmas tree naked. I know it was her that pulled the first bauble off and went for the twinkling lights. Buba, in true loving big brother fashion was quick to join her and Daddy caught them both red handed. Its hard in the first "partners of crime" actions to tell them both off. I was more snickering at their team work and them laughing so hard together. I didn't want to take that moment away from them. Of course, the second time I won't be so lenient that's a promise!
They are adventurous together and many days I can find them at one of our sliding glass doors looking out into the back yard chatting away. Of course, I don't speak their secret language but I often sit and wonder what they are blabbing about near the window. Whether it's a bird they have both caught eyes on or whether a forgotten toy is blowing across the grass either way it's their time together so I give them space.
Buba is a great big brother and loves teaching his sister new things. This month he has been determined without any prompting from us to teach his sister about her facial features. Nose, eyes, mouth, head, belly, etc… Funniest thing ever is that when he gets to her belly he blows great big raspberries on it and she squeals with delight. No one can make her laugh as hard as her own big brother. He loves being protective and that she is all his as a sibling. We are done having babies so I think this is a good thing but it's been hard and emotional as we end this year with no more babies in the house. The baby era for me is officially over and new adventures await us!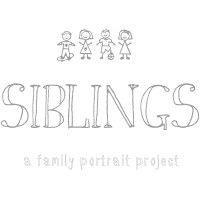 It's been a great year for this project and I can't wait to do it again next year. I have been teary but joyful looking back at all these and how much they both have changed. Missy Moo was only six months old when we started this project and I can't believe how fast this year has flown by.
A huge thank you to Lucy from
DearBeautiful
for hosting such an amazing project.