We put off going anywhere this May bank holiday as it was so close to my due date we didn't want to risk being somewhere and go into labor. I had both my first two babies in under 45 minutes from the time I woke up to holding them so it was inevitable that it could happen again or worse be faster. So we stayed close to home and with the hot weather that graced us for the weekend, we got the garden hose out and had a sprinkler party in the back yard. The kids were squealing with delight over Mommy chasing them and making various arcs with the hose for them to jump over, under and around.
It's a good thing we didn't go anywhere this bank holiday as we got a surprise on the Sunday when things went from relaxing by a pool with a beer in Daddy's hands watching the kids swim to rushing into the car and having our baby boy shortly thereafter. It's amazing how a new baby just slots right into the family but it changes the family dynamics for the better instantly. We are all so in love.
THIS WEEK I AM LOVING…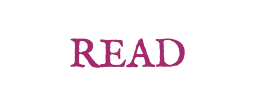 I have been reading more blogs on my phone with my new up at night routines since baby arrived. I also been flipping through baby and mother magazines that a friend bought me. There are so many new and fun baby gadgets and gear out even since I had MM five years ago. Reading in those night feeds from my phone is great to catch up on all my favorite bloggers. Who do you love reading, would love some new blog recommendations, comment below.
Did you hear our good news? We had our baby boy! Need I say more…birth story coming soon. Not sure if I should do it as a blog post or a vlog. What do you think? So far we are still very much in the newborn baby bubble.
Sadly, I have finally failed on the weekly vlogs this week but I think giving birth is a great excuse. I am hoping to get a few up soon to make up for it but you never know routines and feeding with new borns how working around it will be until you get there. We are taking one day at a time. Here is my latest vlog if you missed it in previous week post as I am still writing my Little Love Roundups each week even though it's only a monthly linky. Call me a creature of habit but I have been writing them for five years and I love to roundup our week for those that might not have a chance to keep up with us daily. Hope you will all still join me here on Fridays.
I did watch my two older kids go crazy in the garden hose in the back yard on Saturday of the bank holiday. I have to say I think I enjoyed chasing them and spraying them as much as they did. It's probably what sent me into labor all that running around the very next day.
I was at the end of my pregnancy where I think I had one summer dress that fit that was comfort in the heat waves we have been having in between all the cold and rain days. It's been really weird weather this year. I loved this blue floral wrap dress from Asos that I had on the entire hot bank holiday weekend. Roll on getting fit and sharing a lot more fashion posts to come too. Watch this space, it's about to get fit and trendy. Wrap dresses are perfect for pregnancy and just after birth. Still finding it hard to wear clothes that I can feed in but aren't too tight as I still have a big bump. This photo was in my wrap dress the day I gave birth.
Here are a few of my favorite blue wrap dresses this season. Shop the look below.
[show_shopthepost_widget id="3132395″]
I am totally cheating as I have a baby to feed, laundry piling up and well, it's Friday and it's been an emotion and busy week. I made a baby! Well, technically I have been making a baby for quite some time now. 38 weeks to be exact. But I put in extra efforts to get him here safe and sound. I think that deserves it's "made" category. He is the sweetest bundle of joy ever. I am so proud to have "made" three babies and be a mother of three now.
For all those that sent supportive messages, flowers, cards, and love my way last week when my Dad passed away, THANK YOU SO MUCH. It was the hardest week I have ever had to endure especially when my baby born arrived the same week. It's been a week full of emotions. It was hard for me to share but also therapeutic in that so many were so supportive and could relate and help me. It's amazing how many online friends that I have never met are really helping me through this unfair, sadness. I feel blessed and honored that so many are here for me when I need a support system the most. It's hard to talk about it and yet I don't want to bury the pain of my loss when I feel it boiling over. It's now mixed with after birth hormones and the rush of love of having a new baby and I feel very much all over the place. But that's for a whole other kind of blog post. I just wanted to say if you were one of those that reached out or even if you thought of me when you heard both my good and bad news, it means a lot.