We are back to routines, back to school, back to work and sorted of back to normal today for me. The kids went back yesterday and gave me time to clean the house and get caught up on emails. Today, I even  managed a gym session and to drive five minutes down the road without any problems. Hopefully everything is looking up for the better.
Officially now on baby watch. Friends and family alerted. Had to have a growth scan this week other than being told I will have a 10/11lb baby which turns out that they get this wrong a lot, everything is fine. I had my daughter around this time but my son was two weeks late so it could be any day or any week now. Daddy has his phone on and it's all getting a bit exciting. To say the kids are ecstatic wouldn't even cover it. I get asked every morning, "will baby come today". They just want him here as much as I do. Or maybe one more week and then I am ok with him showing up. Mommy has a to do list to get through first. Do babies ever listen to their mommas though?
THIS WEEK I AM LOVING…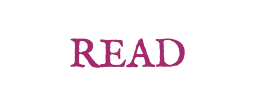 I am desperately trying to finish Lost for Words. If you likes Keeper of Lost Things, it's the book for you. It is a slow starter, a slow read and you must have patience. Maybe one for the beach when you have the time and are chilled out. I wanted something to take my mind of things, a page turner and it's just not that so it's taking me longer to get through than I thought. So in the middle of it, I started Three Things About Elsie by Joanna Cannon. It was an amazon recommendation based on the books I have already read so we shall see. Verdict out.
Have you heard about my interior giveaways. Last week, a friend and loyal reader won £100 Sainsbury Home Voucher and this week I am hosting another fab interior giveaway to WIN a set of luxury Bedding and Towel Set from Christy's England. It's the softest and coziest bedding ever. If you don't like the grey and pink color theme, they said you can pick your own. ENTER HERE….
I apologize last week's video for some reason didn't work so would love you to pop over and see our WDW Magic Kingdom experience. This week, I am sharing a big Newborn Essentials Shopping Haul with so many amazing products they never had out when I had my other two babies. I am so excited to try them out. It's all baby arrival preparations on the go now. Would love if you could leave a comment on my video please telling me what your favorite baby product was when you had your little ones. I hope I haven't missed any of the essentials out.

I am trying my best to stay comfortable but not wear the same four tops with the same black leggings every day. I have two workout outfits I live in and other than that it's pjs at home. But I have bought a few accessories and bits to cheer me up in the wardrobe category including these wedge shoes and handbag for Spring. The weather is forecasted to warm up after next week so I am so excited to wear these soon.
I did a Spare Bedroom Makeover this week. It has had the same bedding for years now and it's something I don't often change as it usually changes the look of the whole room when you change the main focus of bedding. I am so pleased with the results though. Having family and friends always staying over each week, it was time to give them a little oasis to snuggle into. I went with grey and dust pink color theme as this is pretty much my color scheme in my entire house. It's easier to keep the neutral greys and whites and add a pop of color. My lust is of dust pink for sure at the moment.
We also made Eggless Sugar Cookies the last night of our Easter holidays. The kids ran into the kitchen while I was cooking dinner with their cute little aprons on and said can we bake something. What else is a momma to do but pull out the flour and sugar and see what we can come up with that is fun, quick and yummy. Although the kids had a blast making them in turns out that B hates sugar cookies even ones he can eat. So he opted for raisins instead. Next time, we are trying Eggless Oatmeal Cookies or Flapjacks which is more his taste. I love spur of the moment baking with my kids.
I have to say instagram has kept me sane in my four weeks of not driving and not being able to do much of anything else. It has become my conversation place to go for encouragement like twitter used to be for me. My little hashtag community has been so supportive. I love sharing the big instagrammers I love as much as the just starting out instagrammers on my feed. It's hard enough to be seen and heard on there and I think we all should support each other as much as possible especially as they keep changing things on us. Here are some interior and fashion favorites this week from #lifecloseup. Click the photo to follow some new instagrammers!