It's been a funny month this month, the month of May. It's flown by for one thing. I didn't even realize we were at the end of the month until today. Ooops. We have been so grateful too this month having been to Marbella to see our friends new house who just moved there. The weather was lovely for the most part of our visit but our travel curse of illnesses have plagued us again this month. I don't know if it's just coincidence or if it's all the traveling that my kids keep getting so ill but either way it's putting a slight damper in our big year of travel before B starts school.
Last month while we were in France, B had a throat infection that saw him not eat for five days and get really skinny. Just when he was making up for it all, we were packing our bags for Spain where MM started vomiting and diarrhoea when we got there. If it wasn't bad enough that our kids keep getting sick and like true trooper still have a nice vacation in spite of it all, my friend's kids this time ended up with it. So we had four children sick on our hands in one house to cope with. I never felt so guilty and awful about getting another family sick. It was horrible. I think we need to start wearing face masks on the plane so my kids poor immune systems can have a break and us too!
In true fashion my kids are not getting into the family captures this month nor last. Lately, I even have to really bribe the husband to get involved. I don't want to nag and beg for them each month but it's the memories and the places I want to capture for our future. I would love to have a full photo album someday of us all each month, happy and in our element but that's just not reality is it? As you can see B wants to run and play on the beach as soon as he saw it and MM is literally trying to undo her seatbelt and jump out of the stroller to join him. Neither of them care one bit about the photo Mommy is asking someone to take for her. Typical but that's our mad crew and our reality so I love the photo just the same. I can tell just by Mr P face he is about as happy as the kids are on my photo capture. It was such a beautiful place and I would love to one day have a professional come take family photos of us on the beach. There is something so mesmerizing about the waves and the sandy behind. Marbella was so lovely and I will be blogging about it soon and share it all with you.
B is loving…
Swimming in a pool that has no edge
Speaking Spanish to our friend's daughter
His new Timberland baseball cap on backwards like a dude.
MM is loving…
Mickey Mouse all the sudden
Choosing her own outfits
Her new pink sunglasses from Spain.
Daddy is loving…
Traveling and seeing some amazing places recently.
Booking his ten day golf trip.
All the surprises Mommy has been spoiling him with lately.
Mommy is loving…
Traveling to see good friends.
Absolutely cleaning every cupboard and closet out and taking it to charity (4 car loads full).
Watching how much MM has changed in the last month.

Together we are loving…
Playing with close friends in Spain, both adults and kids alike.
Swimming in infinity pools.
Playing outdoors in the sunshine abroad.
The sun on our backs.
Being together.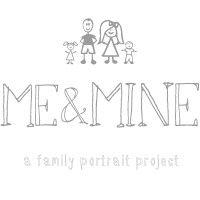 I say we are loving being together as a special thing this month because we are about to be apart for six whole weeks from Daddy so we are trying to make the most of this time we are all four together. My Me & Mine of July and August will be minus the leader of the family so it won't be the same but we will nevertheless have him in our thoughts while we are in America.
This month I am sending you to the beautiful Fritha at Tigerlilly Quinn and we are all very excited for Fritha's baby announcement and so many new additions are coming this year to the Me & Mine crew including Alex and Lucy's babies too. I can't wait to see all the family captures.