We have come to the end of October at speed rate this year. I can't quite believe the year is almost over. Firstly, I should say Happy Halloween to everyone! I hope you all are ready for the big trick or treating night ahead. I hope your pumpkins are all carved and candy is waiting in the bowl next to your decorated door? No, just us…
We love any excuse to celebrate a holiday and even if we are a little scaredy-cat family who doesn't like the scary movies or the scary clowns and masks we still love all the festivities that go with Halloween. We can't wait to go trick or treating and even going to a Halloween party this year too.
This month, has been better than September in terms of the family as a whole. There have been no illnesses, (knock on wood) MM is settled in her new nursery and doing great, B is doing well in school and allergies are calming down with some changes. It's been an over all less stressful month. We experienced our very first half term this month too. We purposely didn't plan anything big during B's week off. He was really tired from cutting out his naps and starting school and with his extra activities like swimming and soccer now after school, he needed a rest. We got the chance to spend more quality time just the two of us when MM was in nursery too which I really enjoyed. I have missed him so much since he started school.
MOMMY IS LOVING…
Her special solo time with B during half term and having MM one on one during the week together.
Watching MM become her own little person out of the shadows of her big brother.
Her new blog design (showcasing soon, keep watch).
DADDY IS LOVING…
His new golf swing.
Taking the kids on bike rides to the park.
Planning our Christmas trip to Ireland where all his family live.
B IS LOVING…
School and everything about it, homework, friends, uniform etc…
Riding his bike back and forth to the park.
Playing with playdoh, his peg board and magic sand with his sister.
MM IS LOVING…
Riding her bike back and forth with brother to park.
Making her own decisions and getting all the attention.
Spending time with Mommy while B is at school.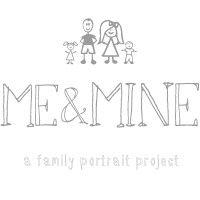 We have enjoyed a slower month, an easier month and a month of quality time together. That's what life is all about and we are trying to make a better effort at focusing on that and with B in school and the many classes they both take it's more focusing on them now than ever. I am the taxi mom but I love having them involved in some many great things. They are really growing up so fast on me lately, the thought of empty nest syndrome hitting me when MM starts school the September after next kills me. It really has hit me I don't have much time with her still at home and I am trying my best to make the most of it with her individually and as a family. It's not about big days out but more quality time in together. I have been guilty of not getting the balance right with housework, school, my work, my blog, and the kids. I have taken a step back and this last week of October with my new organized brain and focus turned on high alert, I have enjoyed the kids more than ever. Not that I don't always but sometimes life can become so busy you are just running through the motions to survive and get it all done. There are only so many hours in the day right?
We are off to Marbella next month for a that last bit of the sunshine of the year to soak up and store for the winter. It's time to slowly start thinking about Thanksgiving and Christmas after that. I love this time of year and I always feel less pressured to get a million things done and more chilled out. The holidays have that effect on me which I know is the opposite of what it makes some people feel. It's the season to be with family and that's the best thing of all.
This month I am sending you to the beautiful glowing
Fritha at Tigerlilly Quinn
with her bump and gorgeous little family captures. Be sure to stop by and check them out.