Has September really come to an end? The month my first born started school, MM started nursery and I became a school mom. The month that was long anticipated has arrived, come and gone already? So many things change this month for us in some many ways emotionally, physically, and as a family unit. I would be lying if I told you it has been a breeze. It's been one of the toughest months for me as a parent so far. There have been a few hiccups in all the new routines and transitions for both the kids. It also has been a month that has tested me as a parent and made me rethink some of my parenting tactics and lack of parenting skills. Moments where I have sat down and questioned am I doing this right?
We have come to the end of September with a few new routines under our belt like getting ready for school and the school runs in the mornings. I have the worse memory ever so remembering the book bag, forms and homework in his backpack, his morning snack and water bottle filled, show and tell item (which I forget the second week) and all that has to do with getting B to school ready, prepared and on time. Then I have MM in tow crying she doesn't want to go to nursery two mornings and packing her nursery bag with everything she needs. It's been a month of it and we finally have those things down to a tee, timings rights and things organized. I think it is helping the kids adapt better having a daily morning routine together as much as it helps me. I have had to get used to the house being quieter and empty two days a week. I thought I would get more work done but somehow it's harder to work in silence that I am not yet used to. I find myself working in cafes just for noise and distractions, as if twitter and facebook weren't enough of a distraction. Mr P has been really busy with work leading up to his golf trip to America this week. I will be parenting solo for nine whole days. Wish me luck.
This month apart from the emotional breakdowns of B and MM and being exhausted we have had some lovely weather. It seems the end of this year the UK's summer sunshine has arrived late. We have been getting out on our bikes after school, and riding to the local parks long after dinner time. I know it will be getting darker soon so we are taking full advantage of it. I notice the kids seem so much happier outdoors with space to run their energy off and be free.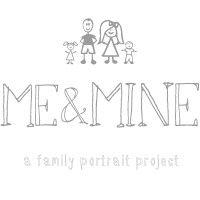 We had a family photo shoot this weekend in our local park. We wanted it to be a place where we had memories, an outdoor photo shoot. The weather was perfect and the outfits all coordinating and somewhere between booking someone that was recommend to us and MM not feeling well, all hell broke loose. I am glad I snaps these three photos quickly before MM decided she wanted to hide and cry and B decided to play in the mud and wipe it on my white pants all before we even met up with the photographer. Things just went worse from there. I pray there is one or two photos that actually come out since we haven't had any professionally since MM was born. Oops.

MOMMY IS LOVING…
Scarves and mustard color everything.
Watching Netflix in bed, shhhh.
Having 2 workdays a week to work instead of late nights.
DADDY IS LOVING…
Preparing for his USA golf trip.
The sunny weather.
Picking up B from school, once a week.
BUBA IS LOVING…
Riding his new bike to the park and racing sissy.
School and making new friends.
His new swimming classes.
MISSY MOO IS LOVING…
Her one on one time with Mommy, finally.
Riding her new bike to the park and racing brother.
Picking up brother from school and running to hug him before he is out of the gates.
This last photo is a favorite of mine just because you can see how cheeky MM is becoming and her feistiness to only take a photo when she wants to which is usually always but she didn't want the rest of us in it with her. Diva…
It's been such a milestone month for us. We have had a few issues with food allergies and health problems with B but getting to the bottom of it. MM has a new nursery starting next week so things are finally turning around for us. I am getting used to not having two around all the time, although sometimes I look around the park and panick where is B? Then remember he isn't with us. Am I the only one that forgets?
This month I am sending you to our gorgeous hostess Lucy at Dear Beautiful with her beautiful growing bump, Flump. We can't wait to see her family of five photos soon! Go have a peak at her stunning little family this month.
Linky code is here…