It may be three weeks in just about having little baby boy with us as a family of five but we are still in that newborn bliss stage. That bubble where you don't want to get out of your pjs and just want to cuddle your baby on the sofa all day watching tv. If only… Even though I have enjoyed each minute with him since he has arrived, by day three it was fully back to work during his nap times and bed time like I used to do with MM when I first started blogging. Since he was two weeks early, I had already agreed contracts and deadlines with clients so I couldn't leave them stranded. It helped having something to focus on while he slept while dealing with the loss of my Dad too. Something that I am still trying to cope with and deal with on a daily basis.
It's half term next week, Daddy is taking some much deserved time off to hang out with us. We can't wait for some fun family adventures and new memories to be made in the nice sunny weather. There might be plans for a beach day, a whole lot of bike riding and walking at the park, and more.
We are still waiting to see what we will nickname baby boy. I normally just use their real nicknames that we call them at home but because I had already had my other two kids when I started my blog it was easy. But now I am creating a nickname for baby for the sake of my blog as much as at home, it's not coming as easy. So far, he is just called Grizzle or Grizzy because he just grunts like an old man all the time when he is sleeping, feeding and even awake. It's hilarious.
THIS WEEK I AM LOVING…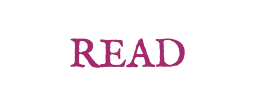 My goal of reading a book a week went out the window. I was doing so well for six months straight. I keep saying I will find a good page turner and read while I breastfeeding after all I am sat there for seven hours a day feeding just about. That's surely enough time for a book every few days. But I have been using that time to go through work emails, catching up on social media and read blogs I love to stay in touch. Anyone have a page turner that might hook me back in? Comment below please … don't worry comments are now compliant hahahaha
But how about a little reading for you… check out my Office Photo Gifts Ideas for Father's Day! It's the first Father's Day for hubby to be a Dad of 3! I bet there will be a few more grey hairs showing up so we thought we would treat him a little early with these.
Do I dare speak the word GDPR? Don't hit me, I very much want to bang my head on my keyboard today just thinking about it. While I sorted of think I am compliant I have no clue if I am completely and all the warning and lists online have my head spinning. I think I almost deleted my email account twice this week from everyone's updated privacy policies and reconfirming. The sad thing is that everyone is getting so many that no one is bothering to resign up to blogs. My subscribers list is nothing what it used to be because it's just too much for everyone to deal with. I wonder if I should just do away with subscriber newsletters completely? Than I wouldn't have to worry about double opt-in, fine print, privacy policy hyperlinks, newsletter compliance at all. What do you think? Do you still like to subscribe to blogs or do you prefer to just pop over directly when you have time to read? Is it worth all the stress to make sure it's complaint if no one uses it?
I know it's been awhile, I also failed on the vlogging every week when baby boy was born. I will get back to it next week, or attempt to if I can get some sleep and find some time during the day to upload and edit. It's been hard enough keeping my blog ticking over, I don't know how people vlog, blog and social media with three kids (a newborn in tow) and keep the house clean, fridge full and laundry done. I am pretty good time manager too and even I can't do all that and be sane to tell about it. But maybe you missed my latest and last Disney vlog, would love some love on it if you could, pop over watch it and click a thumbs up!
Have you seen my baby reviews this week… we have so many to share with you in the coming weeks of products I wish I had had when my first two were babies. These have literally made having a baby on the go, at home, and in the car so much more easier. From the amazing Sleepy Head of Sweden pod pillow that I literally won't go anywhere without over night. He naps in it, he sleeps in it, and it looks so cozy I need one to his new Cybex Balios S wheels. This baby is stocked with some awesome gear you have to come see! Would love you to pop over and tell me what you think?
I have been having a wardrobe disaster the last three weeks. I blame post pregnancy bump for it. I don't fit into any of my normal clothes pre-pregnancy. Does anyone? (except the minor few that are just pure lucky). My boobs are full of milk and triple the size so that is out on all my tight tops of the past. Plus, they are not feeding friendly access. It's been so hot I can't wear any of my maternity clothes I had while pregnant as it was all winter clothes. I am literally stuck in the transition phase of post pregnancy and have nothing to wear that's comfortable, stylish, feeding friendly, and cool enough for warm weather. I don't want to buy a bunch of clothes I will only ever wear for the next month or so. But I picked up some cheap tshirts from topshop this week and been wearing them with lounge shorts or cotton skirts. Tshirts are great because you can put a tank top under them and pull one down and the other top up to feed discreetly. It's the most flatter look pulled over my jelly belly but it's comfortable and keeps me cool. I think if I keep focusing on some accessories with it no one will notice.
The kids rocked the bright look of rainbow colors for their first Siblings Post of Three!!! My friend bought me these matching outfits and I couldn't wait to put them on them all and snap away. They had a great time snuggling together and holding their new baby brother.
This past week I made these Dark Chocolate Cupcakes with my daughter. We have one night a week where the older boys go golfing together and we have one on one girl time. (obviously baby with us but he is napping during this time). I try each week to prepare to make or do something fun for just the two of us. We baked last week, we did movies the week before, and this week we have a whole beauty parlor set up for makeup and nail painting she is so excited. I really wanted to make sure she is getting the attention she needs. She has been distant and tearful since baby boy came home. B gets attention in other ways with sports with Daddy so I thought this could be our thing every Friday after school, I put baby down for his evening nap and it's just the two of us doing girl things. We talk about her day and I give her my undivided attention. I think it's really helping her and I am benefiting by one on one time with my precious girl.
Since the #LittleLoves linky only goes live once a month now and the community of #Lifecloseup is so big, I am only sharing my grids on my instagram and my favorite instagrammers on my feed once a month now too. It's been two years since I started this amazing community. It's been so great sharing feeds with my followers and helping others find new feeds to follow. I will continue to recommend them on my ig stories on a weekly basis but on my feed and here will be with the monthly link up. So click the link above to see the latest instagram feeds I am lusting over.
In the meantime, don't forget to resubscribe to my blog if you want to continue to get my posts in your inbox. Any problems let me know as I have been trying to work with mailchimp to get them GDPR compliant. There is that word again, grrr.
Just because a newborn snap makes everyone go AWWW!!!
Have a wonderful and fun half term ahead.