Happy Friday! I am so glad it's the weekend. This week has been a funny one, not fast but not slow just trucking along. I had busy days and lazy days in between which is probably best. It's final countdown doctors appointments for baby boy's arrival. We had the health visitor at home to meet and greet us too. It all feels so real now. I forget how many appointments are at the very end.
We don't have much planned for the weekend but I am hoping the weather holds and it's nice. It's been absolutely freezing this week compared to our random heatwave the week before. I never know when to hang up those winter coats. I guess, never.
While I know our lovely host isn't doing her little loves roundups weekly anymore, I love summarizing and sharing my week individually so I will still be writing mine each week, be lovely if you still popped by each Friday for a catch up. She has moved her link up to once a month as she gets busy putting time and effort into a new venture which is always so exciting.
THIS WEEK I AM LOVING…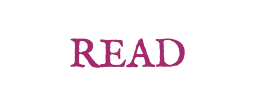 This week I finally started a new book called Friend Request by Laura Marshall. It popped up on my amazon recommended list from the other books I have bought in the past and I thought I could do with some chic lit light reading at night. I don't know when baby will arrive but I assume my reading a book a week might falter so I best get stocked up. I am only a few chapters in but it's holding my interest enough to read until midnight last night which is always a good sign.
I have been listening to my new grey VQ Retro Mini radio. It's been nice to have music back on in the house. I love that you can put batteries in this one and it's super small and light to carry around the house depending on where I want it. I was cleaning the other day and just took it room to room with me which was handy.
The last of my Disney Theme Park videos is now live where we park hopped from Hollywood Studios to Animal Kingdom. I hope you will pop over have a peak at some storm troopers and all the shows we caught were fantastic at Hollywood Studios and the kids were in love with the animals at Animal Kingdom. I think the Lion King show was my favorite show. Soon I will have tips and all about how we planned out our jam packed week in Florida using the Disney Experience App. It was a life savor. Don't forget to subscribe so you don't miss another video in your inbox, I upload every Wednesday.
https://youtu.be/94UQqT03gnA

I braved a bright pink maternity dress on the beach of St Anne's the other day. The weather had other ideas after I arrived but I made the most of it. This far in my pregnancy it's usually gym gear or lounge wear that I squeeze into. There is something that just makes you feel better when you get all dressed up. Since I don't want to spend a lot on maternity especially nearing the end I have been investing in new accessories. I think I have a little obsession for earrings, mini bags and dainty bracelets layered up at the moment. What are your go to accessories?
Did you also catch my maternity photoshoot on the beach. I always wanted to have one all in white with my bump and the rest of the family. It was so lovely of Robyn Swain for meeting us there and capturing exactly what I envisioned. She is such a lovely lady too and made the kids feel so welcome and had fun with it.
It was my baby shower last week. I made the room sparkle with balloons and tables of baby cupcakes were spread throughout the room. With thirty of my friends and family, we ate afternoon tea, sipped bubbly and played games. It was such a lovely celebration for my last baby. I felt so spoiled and loved by so many.
I also been making the effort to get out with friends and catch up while I can. I know too well when baby comes and life gets busy its hard to do so. I went to St. Anne's to meet up with a few other fellow bloggers that always cheer me up, motivate me and inspire me. I kept contemplating not going as it's a bit far, I still can't drive that far and I am hitting the baby might come zone. I am so glad I did. I needed out of the house. It's just about making that decision to just get out and enjoy life when you can.
A little baby update for those that don't catch my pregnancy diaries at the beginning of the week, they think baby is measuring big. I am having growth scans every week and meetings with consultant. They might want to induce me early which I don't want, I prefer him to just come when he is ready. But I have had to have a little word with him could it be sooner rather than later. Since I had my last baby a month early they want to see if he shows up this week first before setting an official induction date. Either way, they told me they won't let me go pass 39 weeks which isn't far off so at least it won't be long until he arrives. I can't wait.
I don't know what happened last week, but baby brain went on full mode and I forgot to share my favorite instagrammers on my ig feed. I haven't done that in two years of sharing my shout outs. I also forgot to even write a little loves weekly round up… go figure. It was just a bad week last week. We will start again now. Here are this week's favorite feeds, click on the photo to follow these feeds.