Another year has started and it's time to share our very first Me & Mine family portrait for January. This year is a little different as Lucy, our gorgeous and loved Dear Beautiful host has asked me to join the team of cohosts. I was ever so excited to be a part of such a great family portrait project beside so many other great bloggers that I admire.
January has been a calm month for us like most families we are recuperating from all the festivities of the holidays and taking things slow and one day at a time. I often wonder if that is what makes January seem so long and drawn out. This month we have been finding balance in our lives between work and play. Our social diaries and work diaries were bursting last year and we have enjoyed more little moments as a family this month which has been so rewarding.
Buba is loving…
Reading in his new wigwam
Dancing and singing Frozen at the top of his lungs
Speaking Spanish
Missy Moo is loving…
The sound of her own voice and trying to form new words
Playing with her dollhouse
Running wild outside in the fields behind our house
Mommy is loving…
Having more practice with her camera on manual

Food styling and vignettes on instagram
Trying out juicing
Daddy is loving…
Golf season and the driving range
Getting outdoors with the kids more
Planning our 2015 family vacations

As January comes to an end we are done hiding indoors from the cold. We have pulled on our wellies, hats, gloves, scarves more often this week to explore the great outdoors as a family and I hope we continue to do more in February. Buba starts school in September and we are off for two months again to see my parents back home in the states so we only have a few more months to make the most of it with both kids at home. Roll on the family adventures…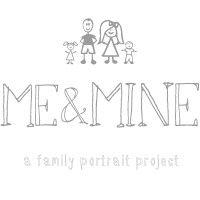 There is some very exciting news for all you Me & Mine linkers. Each month one lucky family will WIN a photo prize from PhotoBox. January's prize is a photo cushion so everyone that links up is already automatically in the drawing! Good luck and thanks for linking up!
Now, I am going to send you over to Lucy's gorgeous family at Capture By Lucy. Her photography is amazing and her family is ever so sweet and fun. I love her Me & Mine post each month so pop over and have a peak too!