What a week, what a month, what a year – it's been for us. There have been so many highs and lows in the last few days I can't really tell if we are struggling or everything is going really well for us. Do you ever have those mixed challenges in life where they come at the worse times when things should be celebrated yet they are dampened with bad news. It seems are luck lately that every time there is something to great going on something also really hard happens too. If  am learning anything since losing my Dad, Grandma and cousin in the same year and a few hardships that have come our way it's that life is unpredictable and as long as you have your health and inner spirit you can survive anything.
So it's been a while since I sat down and wrote down what I am loving, what I am grateful for and just sharing the little things that make me smile because I will admit I was hiding out giving myself a pity party. Shingles isn't even the start of it. It's hard knowing what other's are going through when you see pretty photos on instagram or like us major house renovations. It's hard to look past that to see well actually they still can be having a hard time.
I wrote a post about pushing my limits too far and finding myself again after a little break from the online world. Don't get me wrong it was hard to shut off. I missed you all so much. My online life is such a big part of me for the past six years that I wouldn't ever want to ever not give it the credit it's due. I have made life long friendships online. I have made a career online. I am able to raise my kids and do things I wouldn't otherwise have the opportunity to if I wasn't online. But I can be so guilty at pushing myself too far and suffering in silence because of it.
THIS WEEK I AM LOVING…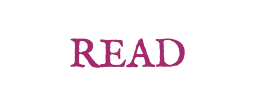 Sometimes it's good to just dive into a mythical, sci-fi or other genres that allow you to escape the daily grind of life into something magical. I love stories about Greek Mythology and Greek Gods and Goddess. I am reading Stephen Fry's Mythos series. You all know I love a good book series where I can buy the set and sink my teeth into them all in a week. This one starts out great and holds your attention even if there is a few this god and goddess had this child etc.. to follow at first.
It's the Brilliance in Blogging Awards from BritMums aka THE #Bibs2019 where you choose your favorite bloggers and influencers for each category. It's so hard picking a few when we all work so hard at what we share, create and do. I would absolutely love if you could help me again this year to someday WIN a BIB AWARD of my own. I can't do it alone. Only takes two seconds to click the button below and input my details in two categories. Here are some suggestions urls to make it easier for you to copy and paste if you don't have the time to find your own favorite blog posts.
LIFESTYLE
https://www.letstalkmommy.com/2019/06/best-family-entertainment-day-out-in-manchester/
https://www.letstalkmommy.com/2019/04/splash-about-kit-kin-babywear-american-wedding/
https://www.letstalkmommy.com/2019/05/room-tour-new-living-room-design-desenio/
BEST REVIEWS
https://www.letstalkmommy.com/2019/06/eurocamp-on-lake-garda-italy/
https://www.letstalkmommy.com/2019/06/creating-perfect-summer-ambience-with-garden-lighting/
https://www.letstalkmommy.com/2019/04/experiencing-the-new-made-wellness-centre/
TWITTER HANDLE @letstalkmommy
CLICK BELOW TO VOTE FOR ME PLEASE IN BEST LIFESTYLE & BEST REVIEWS!!!
I NEED YOUR VOTE AND SUPPORT! THANK YOU!
Suffering from shingles means I haven't been out of the house as much as I normally am so bringing in a little fresh flowers and organizing the house makes me feel a little better. There recently opened up a Lidl down the road from us and their peonies are amazing and the best price ever. I put these in our hallway to greet us when we walk in as it fills our hallway with a gorgeous peony perfume scent. None of them were open until today and then I watched as they all just popped up. When they are all fully open and filling the vase just adds a gorgeous color to the house too. What do you think about fresh flowers v.s. fake??? Don't worry I have fake ones in the living room too. I love having a good mix of them, like my house plants.
I went on a photowalk with CWSCREATIVES that Morgana from Coffee Work Sleep Repeat organized. It's a great community of women supporting women in business. I have done a lot of photowalks in the past and they are quickly becoming my favorite to get together with like minded people or people that understand what I do and love it for the same reasons as I do when the offline world doesn't necessarily get it -yet.
It was also a great excuse to play with some balloons and wear my new Shein dress. I absolutely love the clothes from Shein they are always my kind of style and fit and while sometimes the quality of the fabric is thin and cheap, the price is worth it. Especially for summer holiday clothes that I normally don't wear again the next year as it gets nasty from sunblock, beach sand, being taken on and off over my swimwear and thrown on the ground by the pool at my parent's house. lol This dress is a new favorite!!! Check out a few others I have bought and recommend below for a good photowalk outfit for summer!
[show_shopthepost_widget id="3637570″]
I also been loving all the sun out so I could wear my new Sunglasses from SmartBuyGlasses. I love the oversized look of designer glasses and love the designer sunglasses at discount prices too. Why not find your favorite brands at better prices. I still get to have the trendy look for less! You can't argue with that! These gorgeous Jimmy Choo sunglasses will be perfect for our cruise coming up for half the price. SmartBuyGlasses aren't just sunglasses either check out their entire glasses range.
We celebrated Fourth of July with decorating cupcakes and cookies and flying our America flag off our house scaffolding. We weren't going to let the building site stop us from making a fuss of our special day. I do miss the parades and parties back home. Fourth of July is always my favorite holiday ever and someday I hope to take my kids back home and experience it when they are older and out of school as we aren't in school in July back home but we are here in the UK. I will make it happen might be years from now but we will get there.
This is how we celebrated last year for Baby Owie's first ever Fourth of July!!!
MM started riding horses. She has asked me for lessons for over 18 months and we surprised her on her 6th birthday last week with lessons. From the moment she jumps on that horse, I knew she was hooked. She already wants to quit all her extracurricular activities to horse ride everyday. I still can't believe she turned 6 years old!!!!